Enlightened has launched a limited edition flavor of its high protein, low-calorie ice cream called All That & A Bag Of Chips. While the functional food brand has shown how creative it can be several times in the past, its latest release is easily the most unique product we've seen it put out.
Whether you can believe it or not, Enlightened's All That & A Bag Of Chips is a potato chip flavored high protein ice cream. To add even more tastes to the experience the limited time launch also features sweet chocolate chips and a salted fudge swirl throughout the ice cream.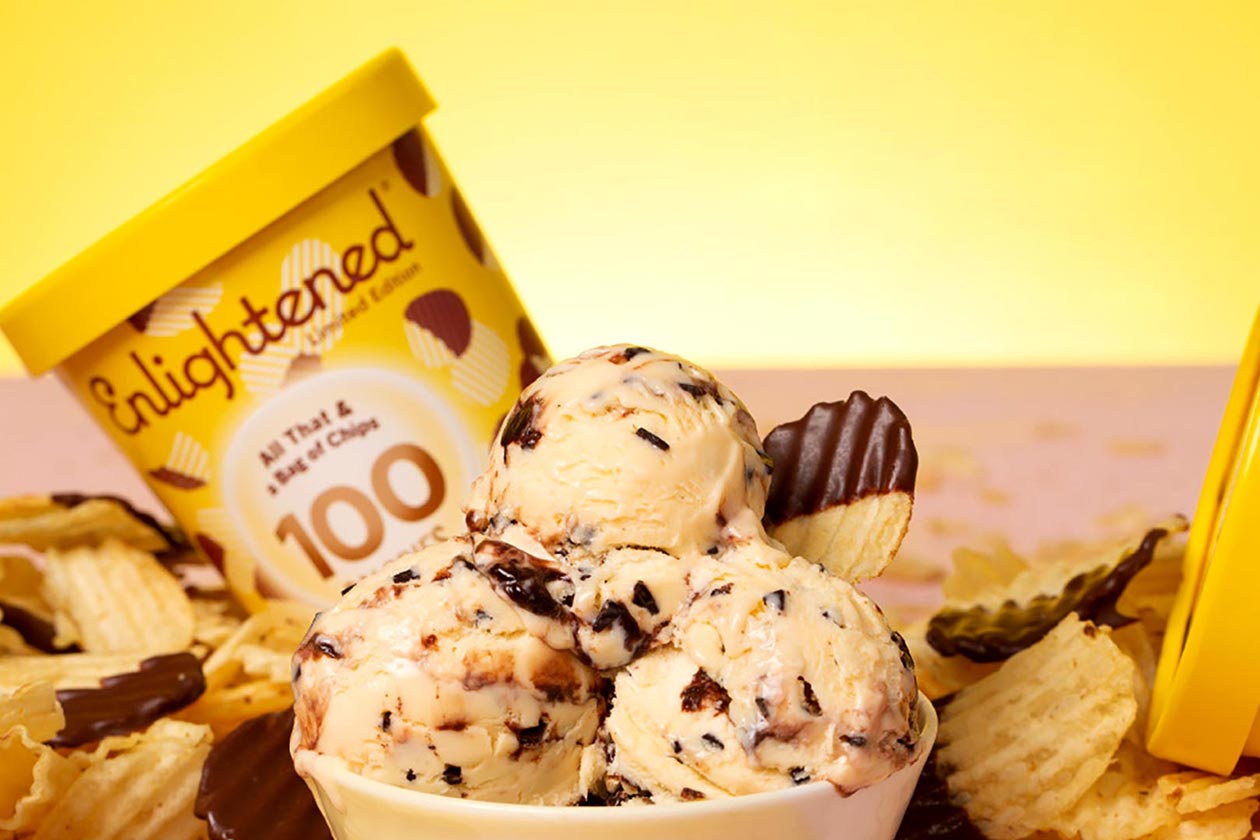 The product comes with the usual Enlightened ice cream nutrition profile providing per tub, 20g of protein, 72g of carbohydrates with 6g of that sugar, 12g of fat, and 400 calories. The creative All That & A Bag Of Chips flavor is also gluten-free as well as Kosher certified.
Enlightened's all-new limited edition protein ice cream can now be found at Albertsons, Safeway, and Vons locations on the west coast. You can grab it online as well from the Ice Cream Source where you can also currently save 20% with the coupon code "ALLTHAT" through until April 1st.