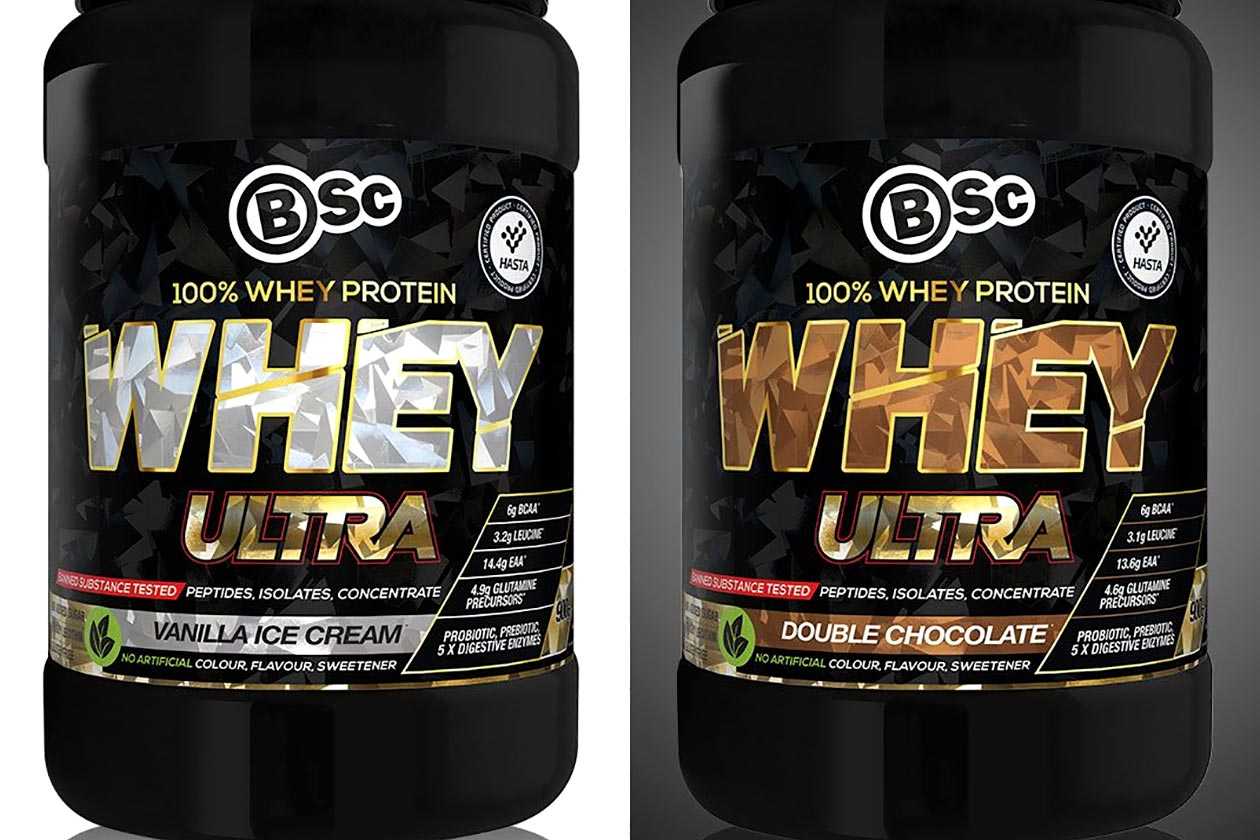 Whey Ultra is the protein powder from Body Science's all-new series of supplements that also consists of BCEAA Ultra, Hydroxyburn Shred Ultra, and Pre Ultra. Whey Ultra is one of the simpler products in the lineup being that it's a protein powder, although it does have some features you won't find in a lot of competitors.
Body Science Whey Ultra is, of course, a whey powered supplement packed with a blend of four different whey sources giving it a strong 25g of protein per serving. The product's four protein sources are whey concentrate, whey isolate, hydrolyzed whey concentrate, and hydrolyzed whey isolate.
The other macros in Body Science's Whey Ultra are 3.3g of carbohydrates with 2.7g of that sugar, 2.2g of fat (1g saturated), and 132 calories. The supplement does also have a few extra branded features with Orafti inulin and the probiotic Lactospore for gut health, and the Digezyme enzyme blend to help with digestion.
Whey Ultra is due to be available in the Australian market very soon in two 27 serving flavors, neither of which have any added sugar or artificial colors, flavors, or sweeteners. The options Body Science's latest protein is due to launch in are the traditional tastes, Double Chocolate and Vanilla Ice Cream.