Just like with Vaso Grow and Unstoppable, Dedicated Nutrition has revamped its all-in-one, daily supplement Epic for 2019. The powder product still features a creatine based formula; however, the new version has a lot more thrown in, with a lot of those features at impressively heavy doses.
Dedicated Nutrition Epic is a comprehensive supplement that comes with a variety of ingredients intended to be taken every day to help with strength, performance, recovery, power and muscle building. The lengthy list of benefits makes the product ideal for a lot of different sports and athletes from weightlifters to sprinters.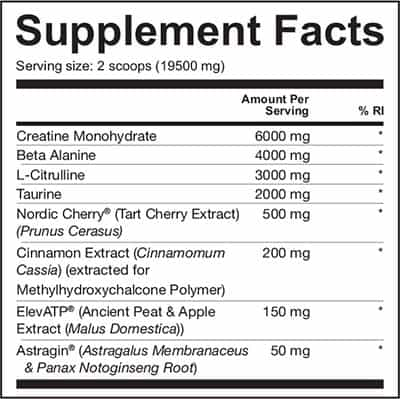 As mentioned the mix of ingredients in the new Dedicated Nutrition Epic is loaded with a hefty 19.5g serving size. Each serving comes with 6g of creatine monohydrate, 2g of taurine, 4g of the performance enhancer beta-alanine, 3g of pure citrulline, 150mg of ElevATP, 200mg of cinnamon, and half a gram of Nordic Cherry for recovery.
Dedicated Nutrition will be making its promising new daily supplement available to its European and UK partners in a few days, so you can expect to see it in stores over the next few weeks. If you're attending this year's FIBO Expo, it will also be available there alongside the brand's updated Vaso Grow and Unstoppable.