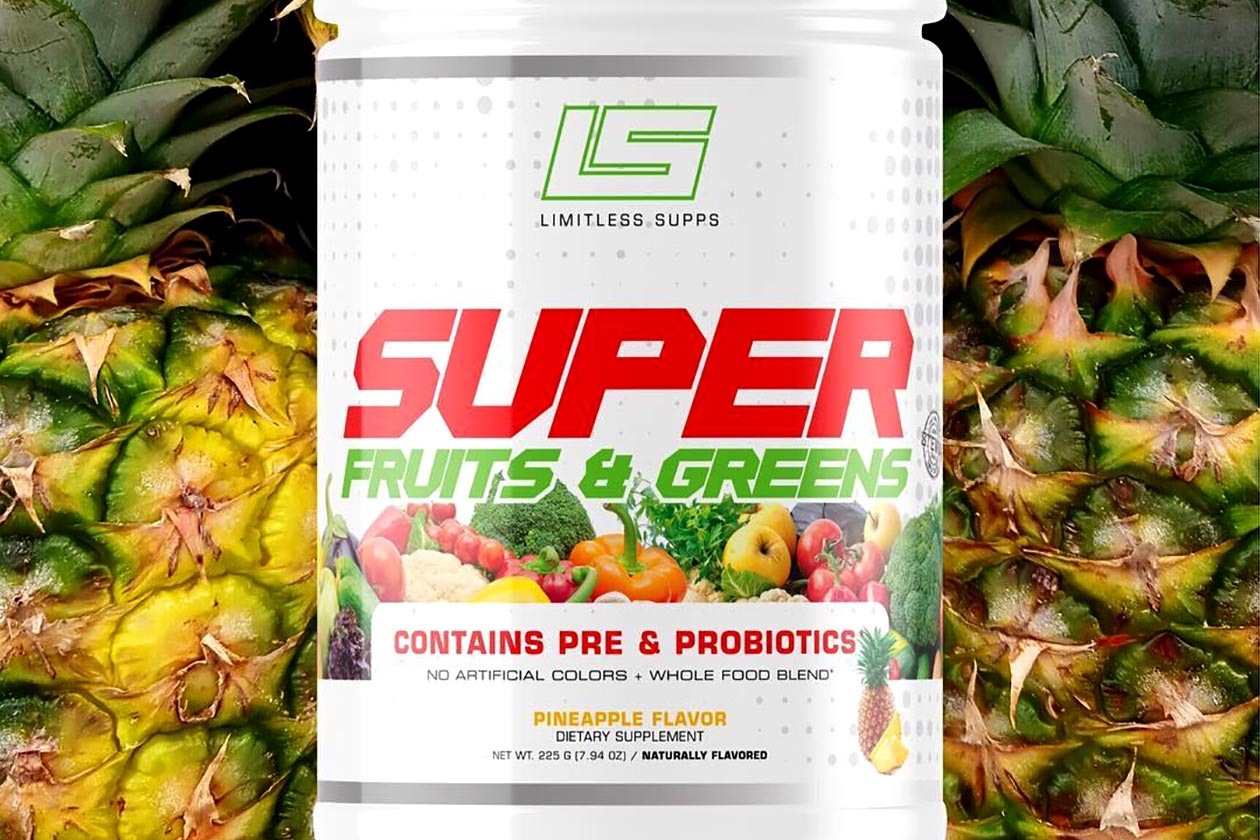 Limitless Supps has introduced a new superfood supplement this week called Super Fruits and Greens featuring a blend of fruits, vegetables, and herbal extracts. It is loaded with vitamins and minerals, fiber, and phytonutrients, making for a comprehensive superfood formula.
The new Limitless Supps Super Fruits and Green is made up of three different non-transparent blends with one for greens, one for enzymes, and the other is the branded Spectra blend. The whole mix includes pre and probiotics, kelp and barley grass powder, blackcurrant and blueberry extract, and much more.
As per usual, the first place stocking the latest product from Limitless Supps is its own online store over at limitlesssupps.com. Directly from the brand Super Fruits and Green will cost you $39.99 for a full-size tub with 30 servings and just one flavor to choose from in Pineapple.