May 16th, 2020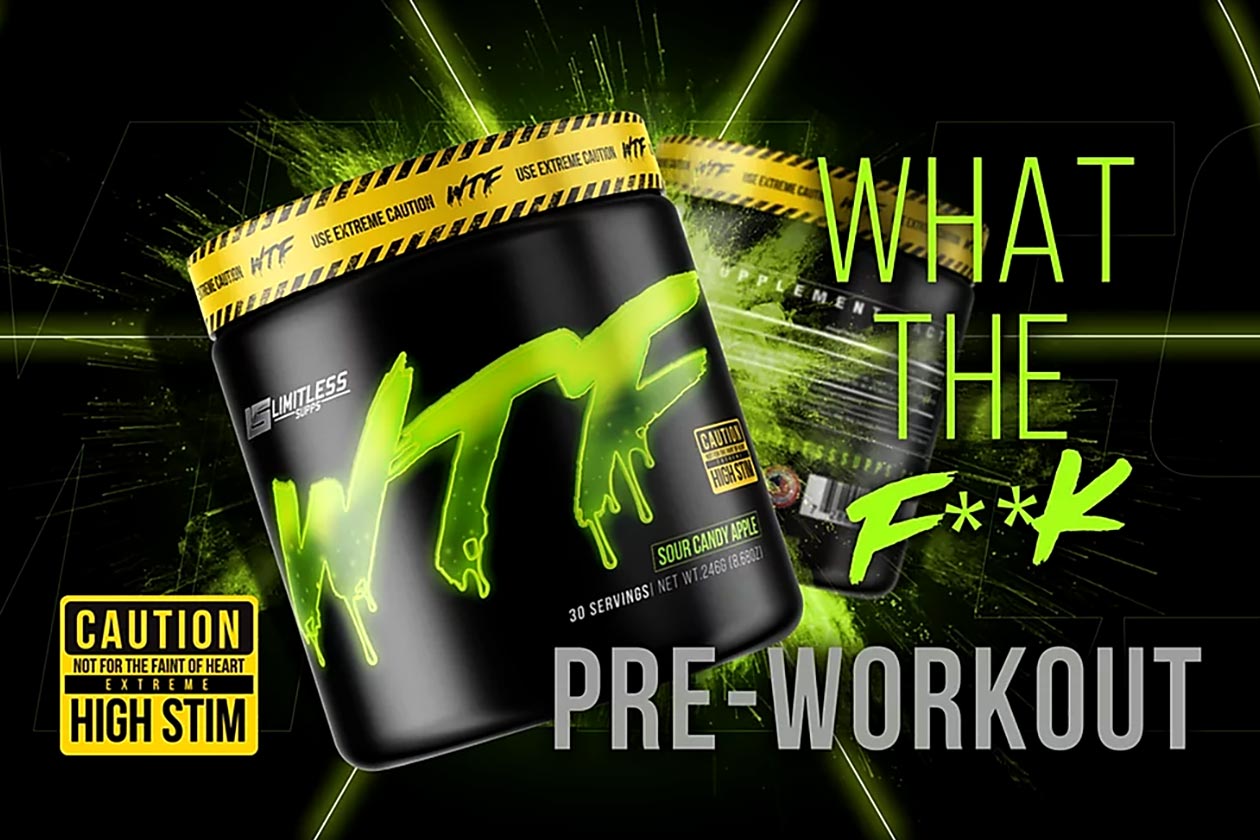 WTF is an all-new pre-workout from Limitless Supps, although it may not look like it based on the branding the team is using for this one. Limitless has decided to give WTF a very different look compared to its other supplements, covered mostly in black with large, electric green and yellow title text. As for what's inside the product, it is an all-out stimulant junkie pre-workout.
Limitless Supps has jammed a total of ten different ingredients into WTF, the majority of which are stimulants, and are all packed into the one non-transparent blend. When it comes to intense energy and focus ingredients, the brand has most, if not all of them, including eria jarensis, alpha yohimbine, isopropylnorsynephrine, and of course caffeine, but at an unknown amount.
In addition to those four stimulants above, Limitless Supps WTF Pre-Workout also comes with beta-alanine, taurine, higenamine, theobromine, naringin, and theophylline. As mentioned, the supplement features an entirely non-transparent formula, so we don't know the dosage of any of the ingredients, just their combined blend weight, which is 4.793g per serve.
The place to go to purchase Limitless Supps newest pre-workout is its own online store at limitlesssupps.com, where a bottle of the intense, stimulant-heavy WTF will cost you $39.99. Each tub comes with the usual total of 30 servings, and there is only one flavor available at the moment in Sour Candy Apple.