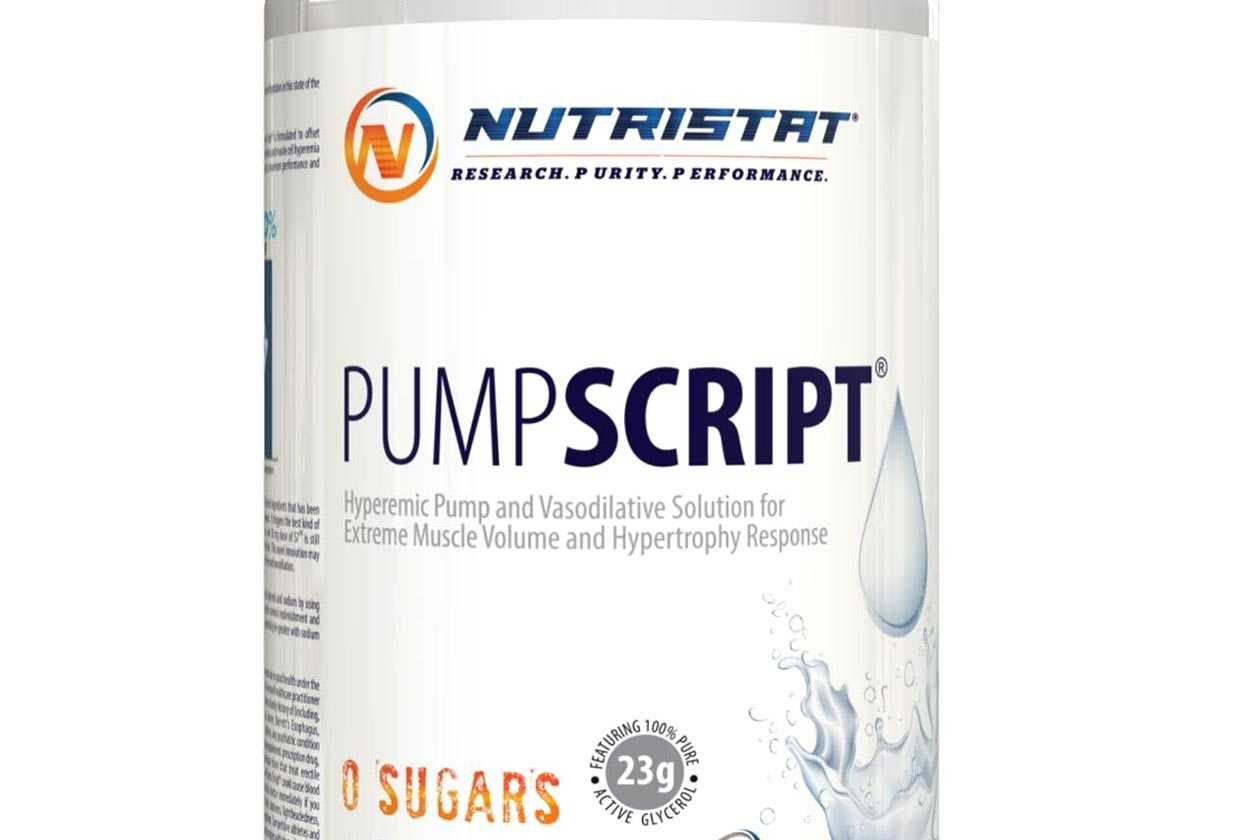 Back in January, it was confirmed that Nutristat's unique liquid pump supplement PumpScript packing a huge 23g of glycerol per serving, was said to be launching in just a few weeks. Based on that, the product was suspected to be out and available sometime during the month of February.
While PumpScript didn't appear to hit shelves last month, it did finally become available earlier this month through Nutristat retailers. We actually had a number of people reach out and ask where they could get the supplement when it didn't show up, so it's good to know the wait wasn't too much longer.
As mentioned, Nutristat retailers are said to now have PumpScript in stock, although if you prefer to shop online the brand's own website seems to be the best place. We're not sure how much the pump formula costs in stores, but directly from Nutristat, PumpScript is going to cost you $59.99 per bottle.