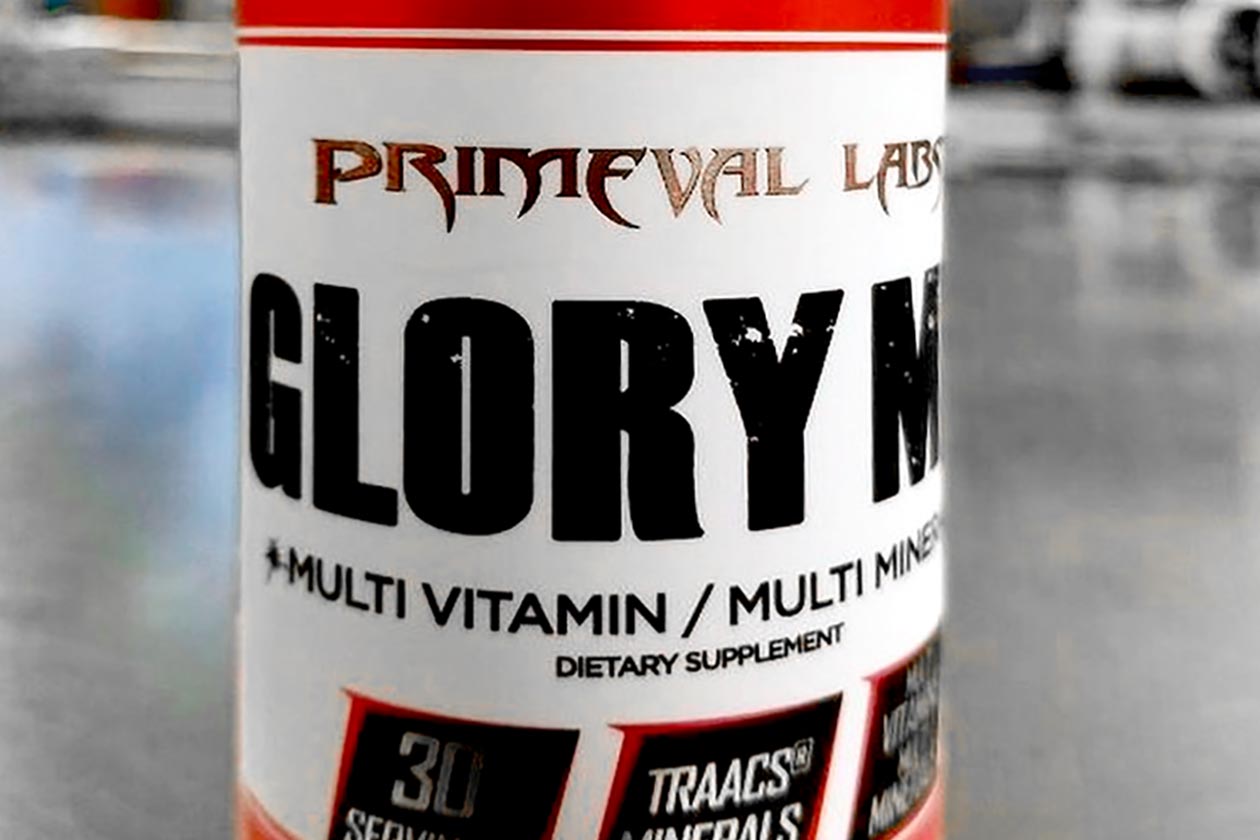 Over the past few months, it has been new supplement after new supplement from Primeval Labs, with its most recent release being the powerhouse Intracell 7 Black. Not too surprisingly, following the intra-workout's launch earlier this week, the brand has now unveiled its next new product.
Coming soon from Primeval Labs is a type of supplement it hasn't had available before with the vitamin and mineral formula Glory MV. All we know at the moment is that it will feature a wide variety of vitamins and minerals including high-quality TRAACs minerals, and have 30 servings in each bottle.
Primeval Labs does appear to be moving quickly with new product releases this year, so we wouldn't be surprised if its multi-vitamin Glory MV ends up hitting shelves sooner rather than later.