Carb Killa Biscuit Review: Crumbly, unique, sweet and full of flavor
Apr 30th, 2019
The Carb Killa Biscuit from the UK company Grenade, is one of the most unique snacks we've ever come across primarily because it is a biscuit style product. In the UK, a biscuit is different from what it is in the US with a sweet and small, crumbly cake type food that's relatively close in size to a cookie.
Grenade's Carb Killa Biscuit features a crumbly center and a thick chocolate outer, with two flavors to choose from in Double Chocolate and Salted Caramel. As delicious as the combination sounds, the macros aren't too bad with 12g of protein from two biscuits, less than 2g of sugar, and 218 calories.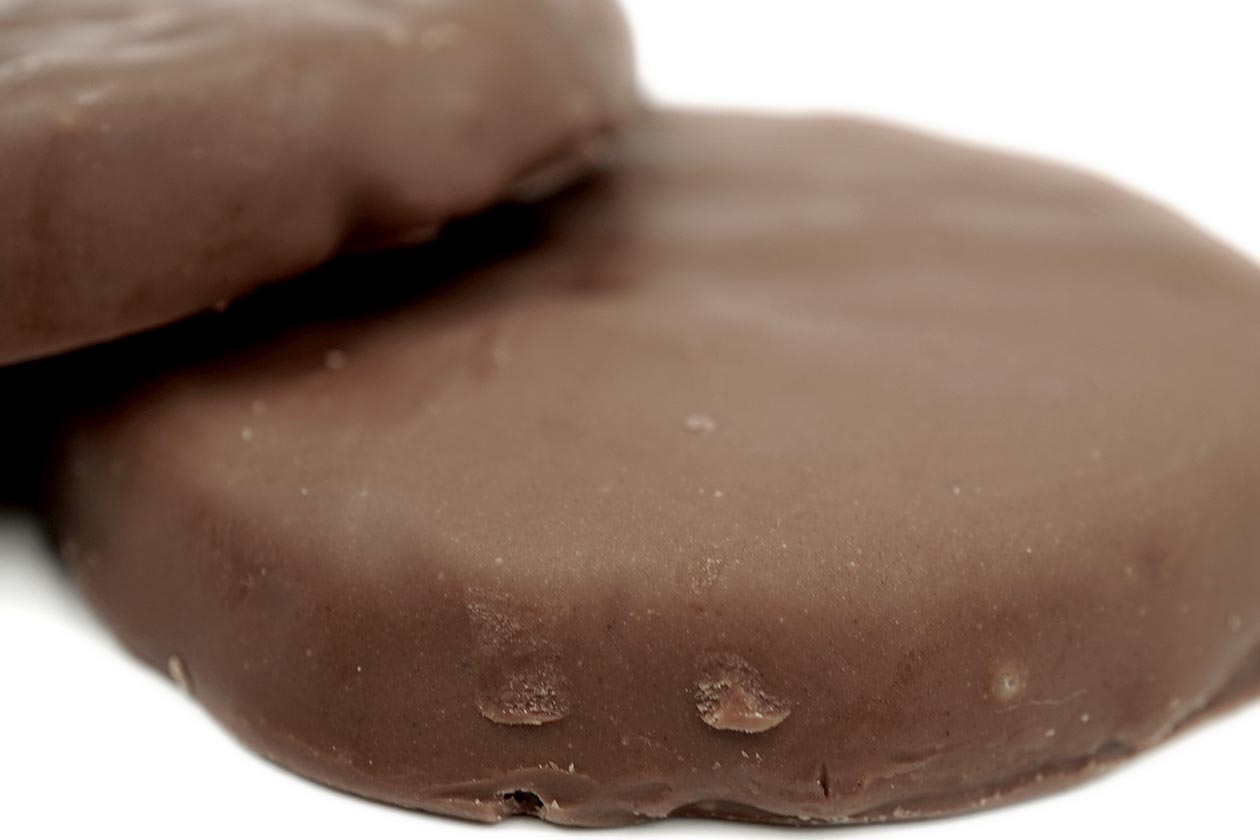 Review
The Carb Killa Biscuit is an overload of flavor with an easy to eat and incredibly enjoyable consistency that you won't get tired of. The chocolate outer is where the product really delivers its knock out punch as it is indeed a thick layer of realistic chocolate that makes it very difficult to believe each biscuit has less than a gram of sugar.
The chocolate layer quickly melts away as soon as it enters your mouth, but also hangs around from the start to the finish of each bite. In the center is where you get that traditional, crumbly biscuit consistency that smoothly mixes with the milk chocolate outer and does slightly alter the taste depending on what flavor you're having.
In the Salted Caramel Carb Killa Biscuit, once you bite into the center and it mixes with the outer, it turns into more of a caramel heavy combination. As for the Double Chocolate, that one is our favorite of the two and is all about chocolate as the center only strengthens the outer chocolate taste, creating a crumbly, brownie-like experience.
Summary
Coming from Grenade we knew the Carb Killa Biscuit would be delicious, however, we didn't expect it to come through with as much flavor and realistic chocolate as it does, and stay true to the biscuit theme. It is a truly unique experience that is enjoyable from start to finish and will make you want more than the two biscuits it has per pack.