Guerrilla Chemist is also working on a price EAA formula for Chemix
Apr 17th, 2019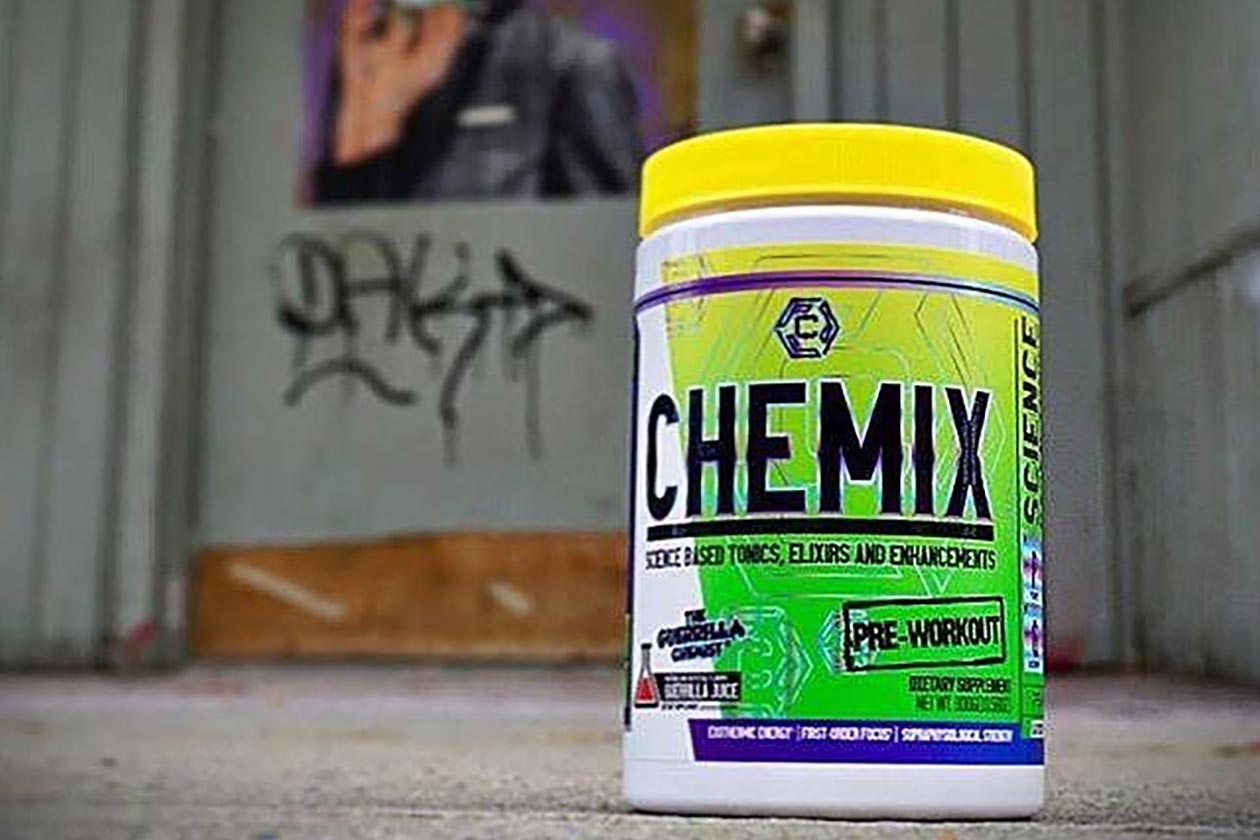 At the moment the Guerrilla Chemist's brand Chemix still has just two products available with a pre-workout and intra-workout. Back in February, it was confirmed that the Guerrilla Chemist is working on a pump pre-workout and now it's been revealed that a Chemix amino is also in the works.
The only detail the Guerrilla Chemist has shared about the formula in the upcoming supplement is that it will feature all nine of the essential amino acids. We don't know the dose of any of the aminos, but it has been said that the EAAs are included at a very precise ratio to support muscle protein synthesis.
Outside of the formula in the Chemix amino, we can also confirm that it is being tested in three different flavor options. While we won't know what its final options are until the supplement gets an official release, the three it's being tested in are Pineapple Mango, Tiger's Blood, and Passion Fruit.