Chocolate Peanut Butter Fulfil protein bar hitting shelves next week
Apr 16th, 2019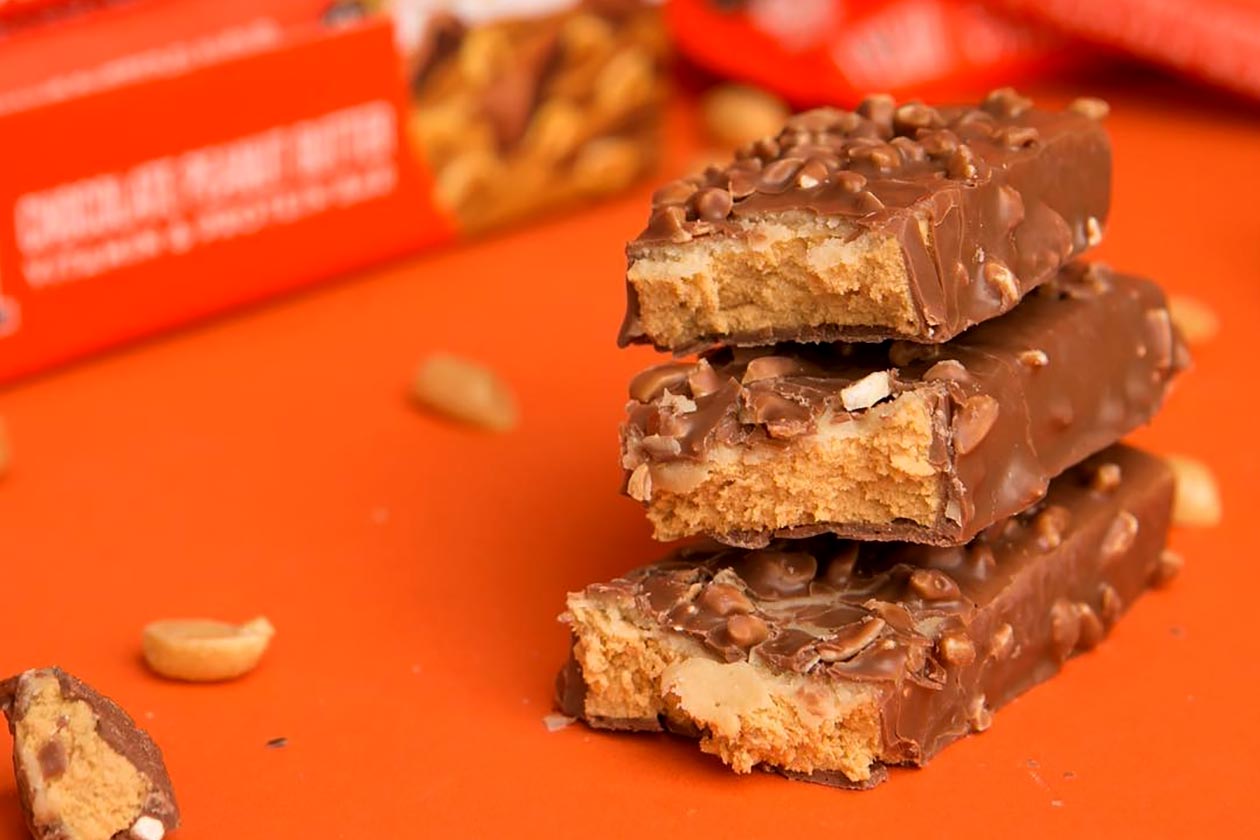 The protein snack brand Fulfil Nutrition has unveiled another flavor for its flagship, vitamin and mineral infused protein bar. Fans of the Ireland based brand will know the product already has plenty of tastes to choose from with over ten different flavors including Triple Choc Deluxe and Strawberry & Vanilla.
The newest addition to the Fulfil protein bar family is a more traditional taste with Chocolate Peanut Butter featuring a peanut butter center topped with a milk chocolate coating. An entire bar provides the usual 20g of protein with 15g of carbohydrates, less than 2g of sugar, 9.5g of fat, and 212 calories.
While Fulfil has announced the new flavor, the Chocolate Peanut Butter protein bar is not yet available for purchase but will be in stores and on shelves soon. The brand is saying it will be in all the usual UK locations one week from now on Tuesday the 23rd of this month.