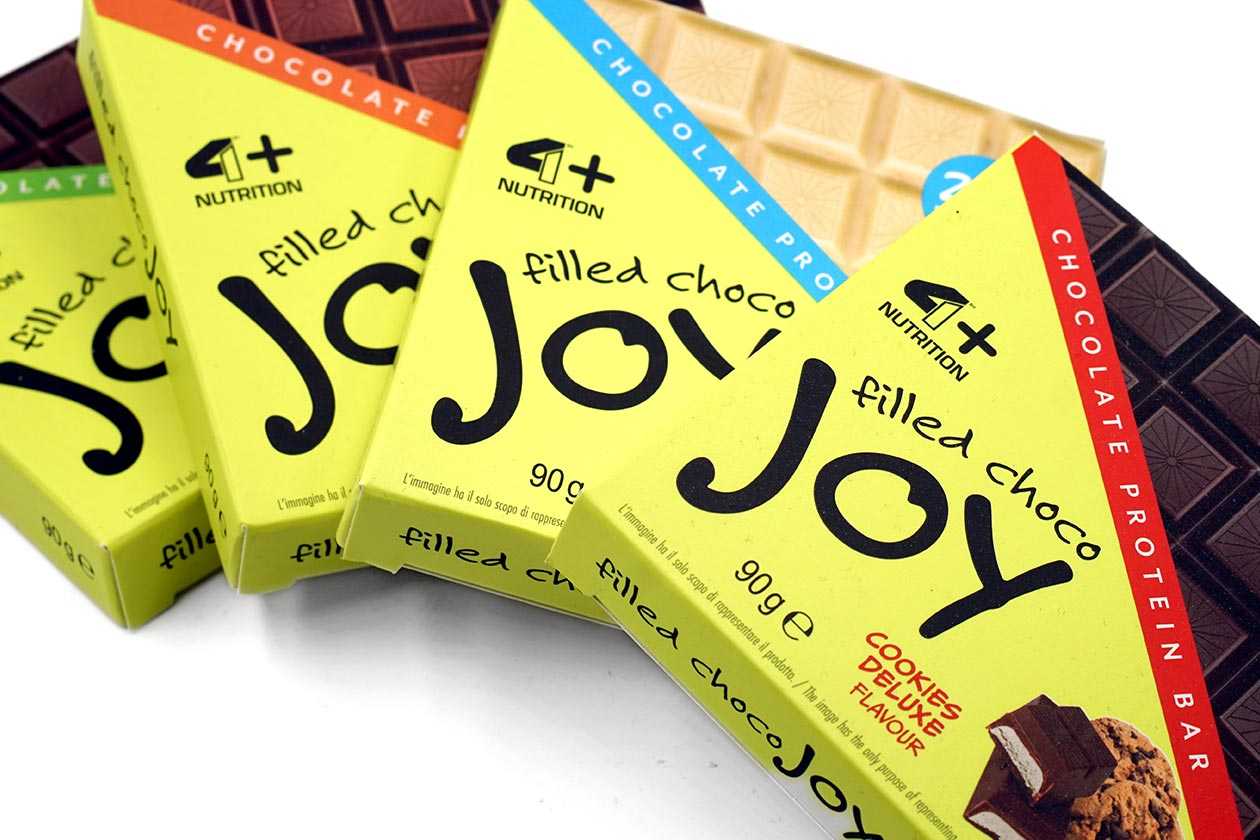 4+ Nutrition's Filled Choco Joy is an incredibly unique snack that is high in protein and fat, and impressively low in sugar considering how great the product tastes. Jammed into a solid 90g block of the Vanilla Symphony flavor is 22g of protein, 26g of fat, 35g of carbohydrates with less than 5g of sugar, and 465 calories.
The 4+ Nutrition product features a solid white, milk or dark chocolate outer layer with a smooth and slightly different flavored main body. Filled Choco Joy comes in four flavors with the dark chocolate Vanilla Symphony, milk chocolate Salty Caramel Fudge, white chocolate Coconut Sunshine, and the dark chocolate Cookies Deluxe.
Review
Despite the low amount of sugar, 4+ Nutrition's Filled Choco Joy packs an incredibly sweet outer chocolate layer, regardless of whether it is the white, milk or dark chocolate variant. It has a truly convincing, realistic chocolate flavor and consistency that leaves a taste in your mouth encouraging you to take one bite after another.
While the chocolate side of Filled Choco Joy is impressively sweet, that only makes up half of the 4+ Nutrition high protein snack's enjoyable experience. Alongside the sweet and milky chocolate flavor, is a smooth and subtle taste that ensures each of the product's four flavors delivers on its name with a combination that is more than just chocolate.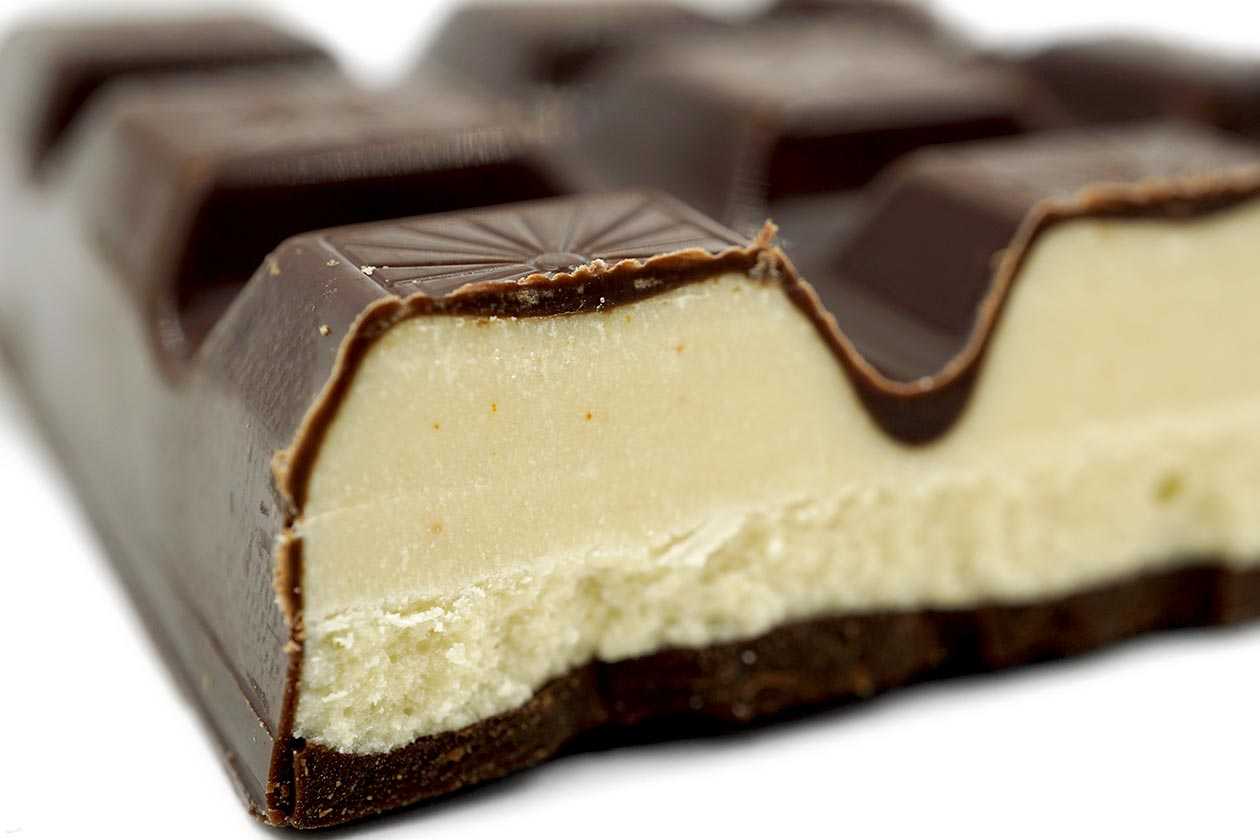 Of all of the 4+ Nutrition Filled Choco Joy flavors, the Vanilla Symphony is the best, even though the others suggest they'll be a little more fun based on their names. It is the only one where its title taste stands out above the chocolate as well as combines with it to create a delicious product that can easily be confused with a sugar-loaded snack.
Summary
Ever since we saw pictures of 4+ Nutrition's creative Filled Choco Joy, we've been wanting to try it, and are glad the Italian brand did not disappoint. While it may not be as nutritionally friendly compared to your typical protein bar, it works extremely well as a treat or a low sugar cravings killer that is hard to put down once you've cracked open a block.