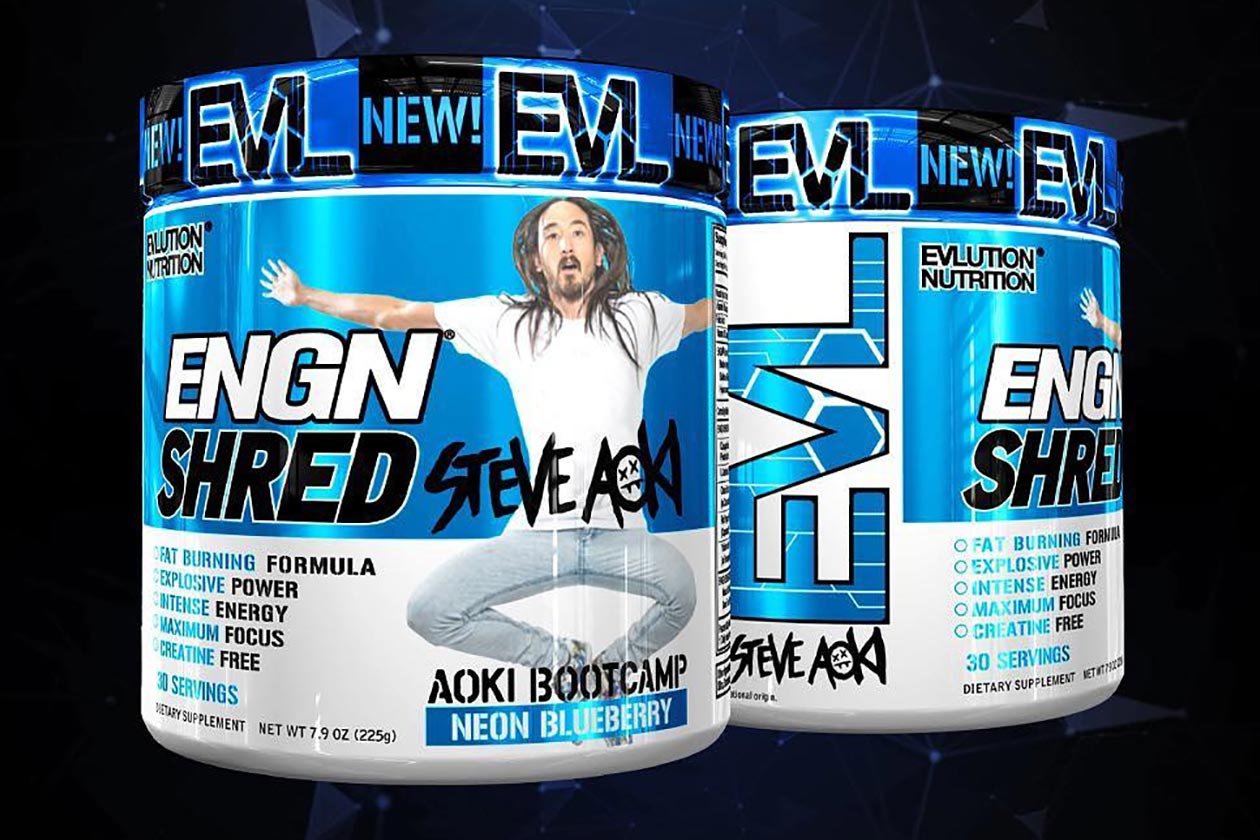 EVL's highly-anticipated collaboration with Steve Aoki has finally been revealed and is also now available for purchase from the supplement retailer Bodybuilding.com. We did already know that the collaboration was a unique flavor of EVL's weight loss pre-workout ENGN Shred, we just didn't know the name.
The product EVL has teamed up with the hugely popular musician Steve Aoki for, is a special edition Neon Blueberry ENGN Shred that comes with an alternative label featuring Steve Aoki himself. The flavor gets its name from its blueberry taste as well as Steve Aoki's most recent studio album, Neon Future III.
As mentioned, you can now purchase EVL and Steve Aoki's Neon Blueberry ENGN Shred from Bodybuilding.com for the hybrid supplement's usual price of $34.99. The online retailer is also running a deal right now where you can get two tubs of ENGN Shred for $26.50 each or $23.95 with the coupon "SW20".