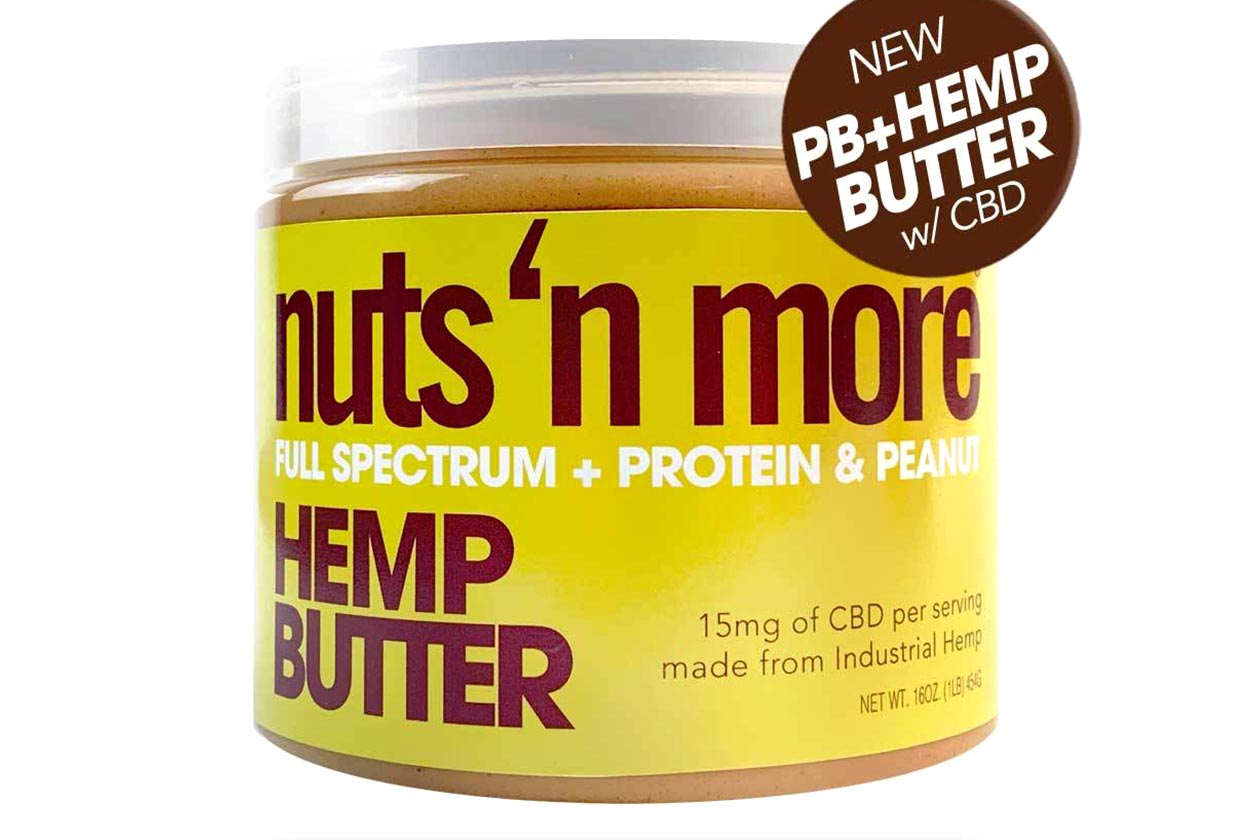 The functional food company Nuts 'N More has jumped on the growing trend of CBD products with an all-new kind of nut butter. It is the unique combination of peanut butter, full spectrum hemp oil, and to give it a high amount of protein, it also comes packed with vegan-friendly pea protein.
It has a similar nutrition profile to Nuts 'N More's plant-based nut butter with a two-tablespoon serving providing 11g each of protein and fat, 9g of carbohydrates, and 170 calories. As mentioned it is also infused with full spectrum hemp oil which adds 15mg of CBD to each of a jar's 14 servings.
Currently, Nuts 'N More has just the one peanut butter variant available for its hemp butter, although it has said that more flavor options are coming down the pipeline. You can now pre-order the CBD infused peanut butter from the brand's website at $18.99 a jar for shipping on the 27th of May.