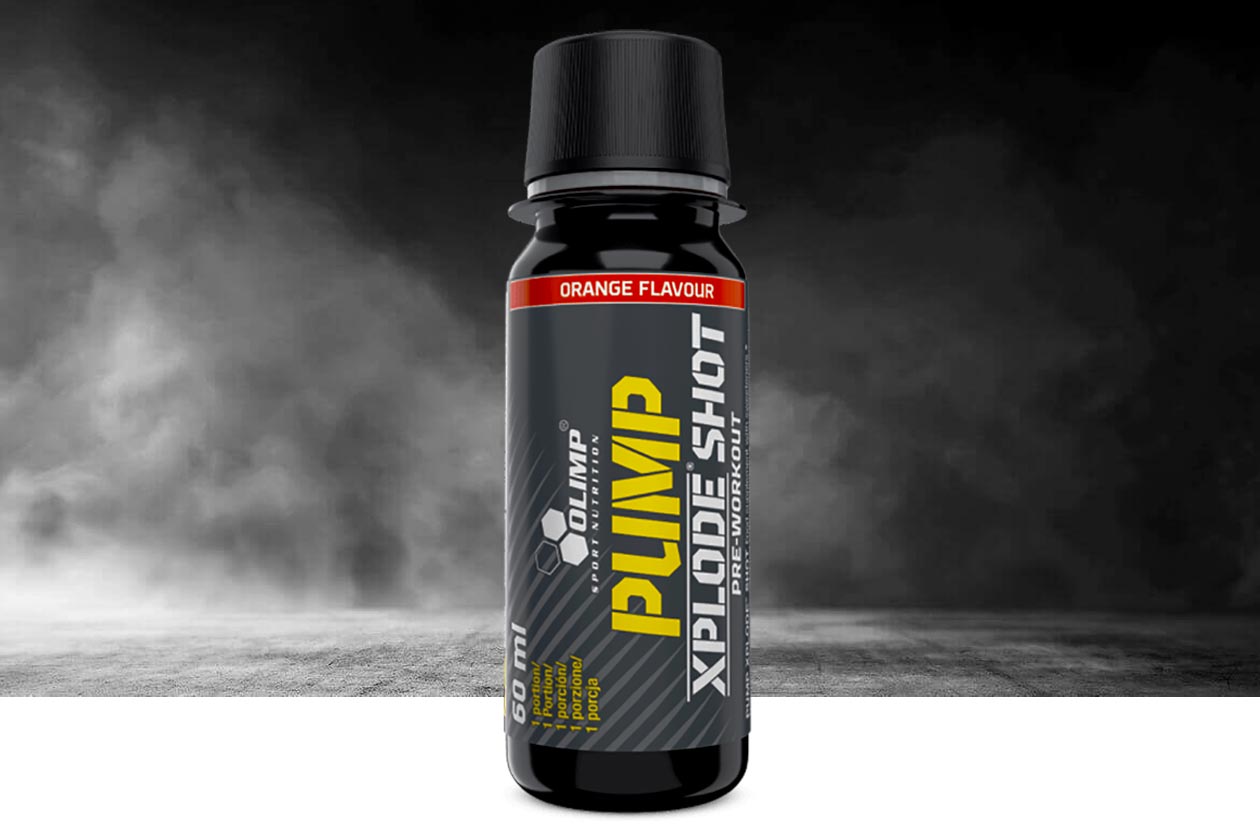 Pump Xplode Shot is another new supplement Olimp has launched this month alongside the other many items it introduced at this year's FIBO Expo. The product is a liquid, on-the-go shot to be used before a workout to enhance muscle pumps and it also has an ingredient in the mix to increase focus.
Olimp's Pump Xplode Shot features a handful of ingredients in its small, single serving, 60ml shot for a total of roughly of 6.5g of active ingredients. The leading feature of the convenient pump supplement is pure citrulline dosed at a strong 5g which sits alongside a gram of arginine, 400mg of sage extract, and 50mg of bacopa.
Like with all of Olimp's new supplements releases, its all-new Pump Xplode Shot is now in stock and available for purchase from the brand's website. The price on a single shot of the European brand's latest creation is €2.50 (2.83 USD) with two traditional tastes to choose from in Orange and Fruit Punch.