Details of PR-Breaker's first-ever protein powder or first non-pre-workout supplement, have finally been released. The product is named Hitpoint, and is now available for pre-order with two traditional tastes to choose from and shipping due to take place in about one month in early May.
PR Breaker's Hitpoint is a supplement providing 25g of protein per serving which is transparently listed as coming from 29g of milk protein isolate. The brand makes it clear that its protein source is quality and sourced from grade "A", fresh pasteurized skim milk featuring a ratio of 80% whey and 20% casein.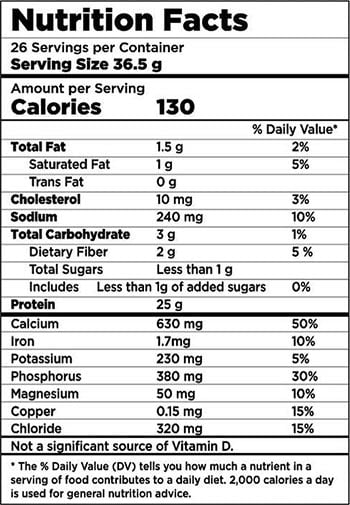 The other macros making up Hitpoint's nutrition profile are 3g of carbohydrates with 2g of that fiber and less than a gram sugar, 1.5g of fat, and a total of 130 calories. Those numbers are for the product's Chocolate Brownie flavor with the other Vanilla Cake Batter option varying slightly with a gram fewer in carbs.
As mentioned, you can now pre-order PR Breaker's all-new Hitpoint protein powder directly from its website in 26 serving tubs at $34.99. The brand has also put together the coupon code "PRESALE15" that'll save you 15% and discount the upcoming supplement down to $29.75 per tub.