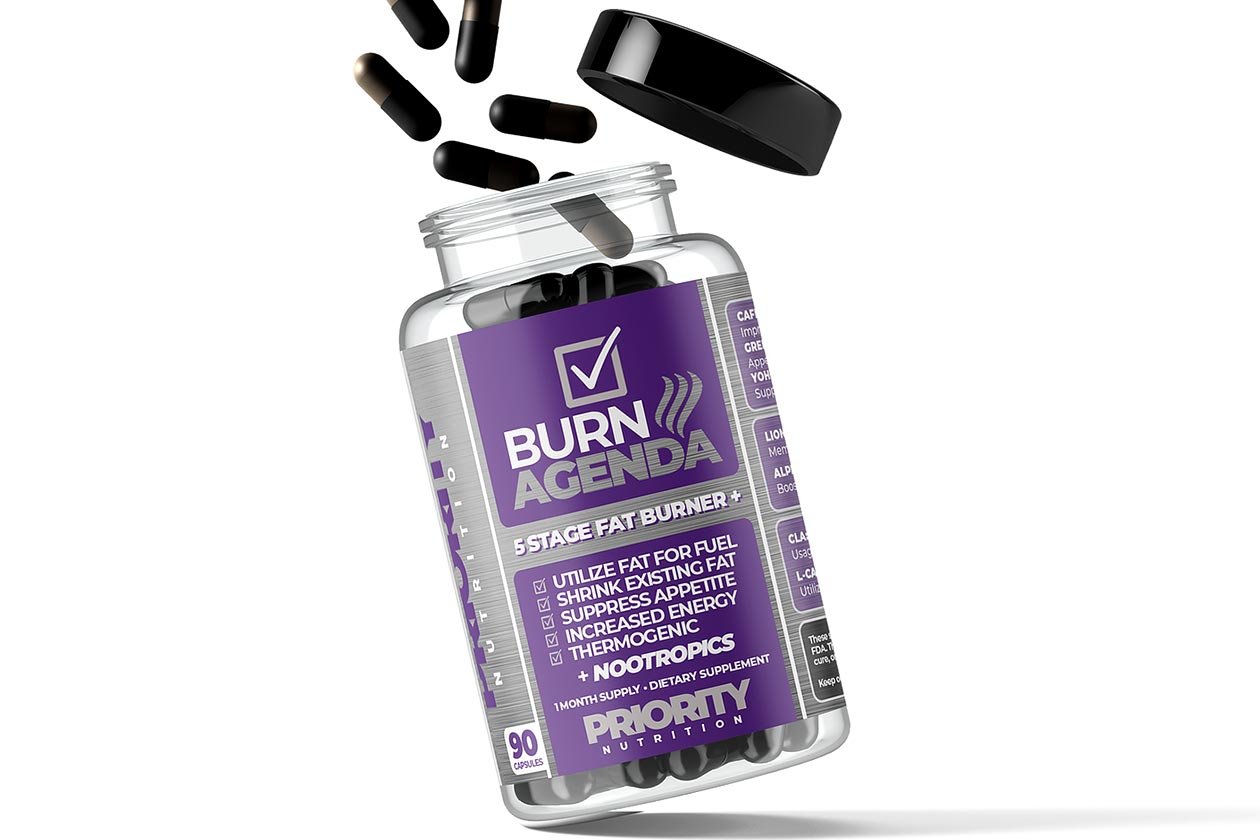 The relatively new supplement company Priority Nutrition has renamed and slightly rebranded its first-ever and recently released product Daily Burn. The weight loss supplement still features the same fully transparent combination of ingredients for energy, focus, and fat burning support.
The name of Priority Nutrition's weight loss product is no longer Daily Burn; instead, it has been switched to Burn Agenda. As for the updated label, it is mostly the same with a purple and grey color scheme, clear bottle, and benefits listed on the front. The most obvious change in look appears to come in the lines on the front which are now straight.
Priority Nutrition's website has already been updated to reflect all of the changes in the newly named Burn Agenda with the supplement also available for purchase. The rebranded fat burner is the same price as the original Daily Burn at $49.99 and with the same amount of servings at 30 per bottle.