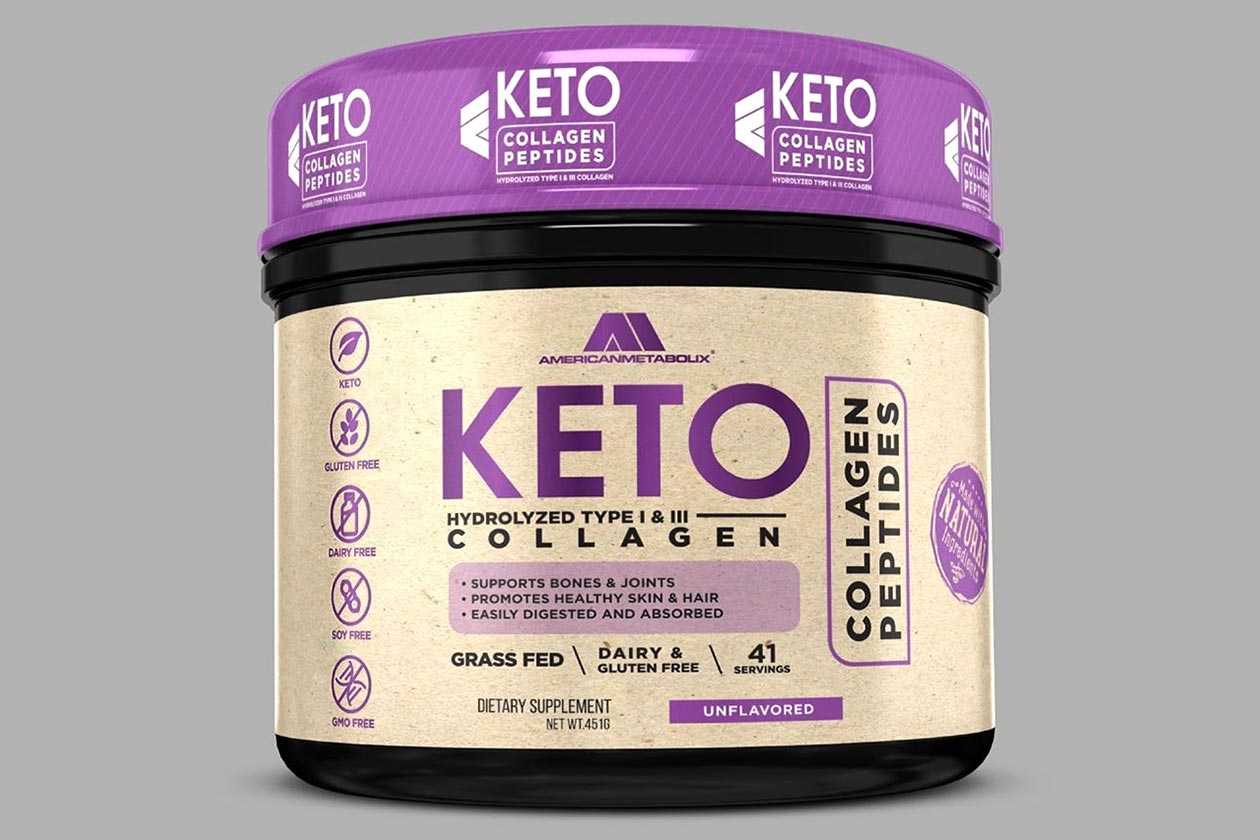 American Metabolix already has a wide variety of supplements in its growing collection of keto-friendly products including Keto Meal, Keto Greens, and the pre-workout Keto Lift. Something it is missing is a collagen formula, although that is about to change as the brand has just unveiled its upcoming Keto Collagen.
Like most of the collagen formulas we're seeing from supplement companies, American Metabolix keeps its entry pretty simple. The brand has packed it with 11g of hydrolyzed bovine peptides per serving providing type I and III collagen. The ingredient also acts as a source of protein giving Keto Collagen 10g per serving.
American Metabolix next keto-friendly product is intended to be easily digested and promotes healthy skin, hair, bones, and joints. Keto Collagen comes in powder form with 41 servings per tub, and to make it easy to mix and stack with other supplements and beverages, it is releasing in an Unflavored powder.