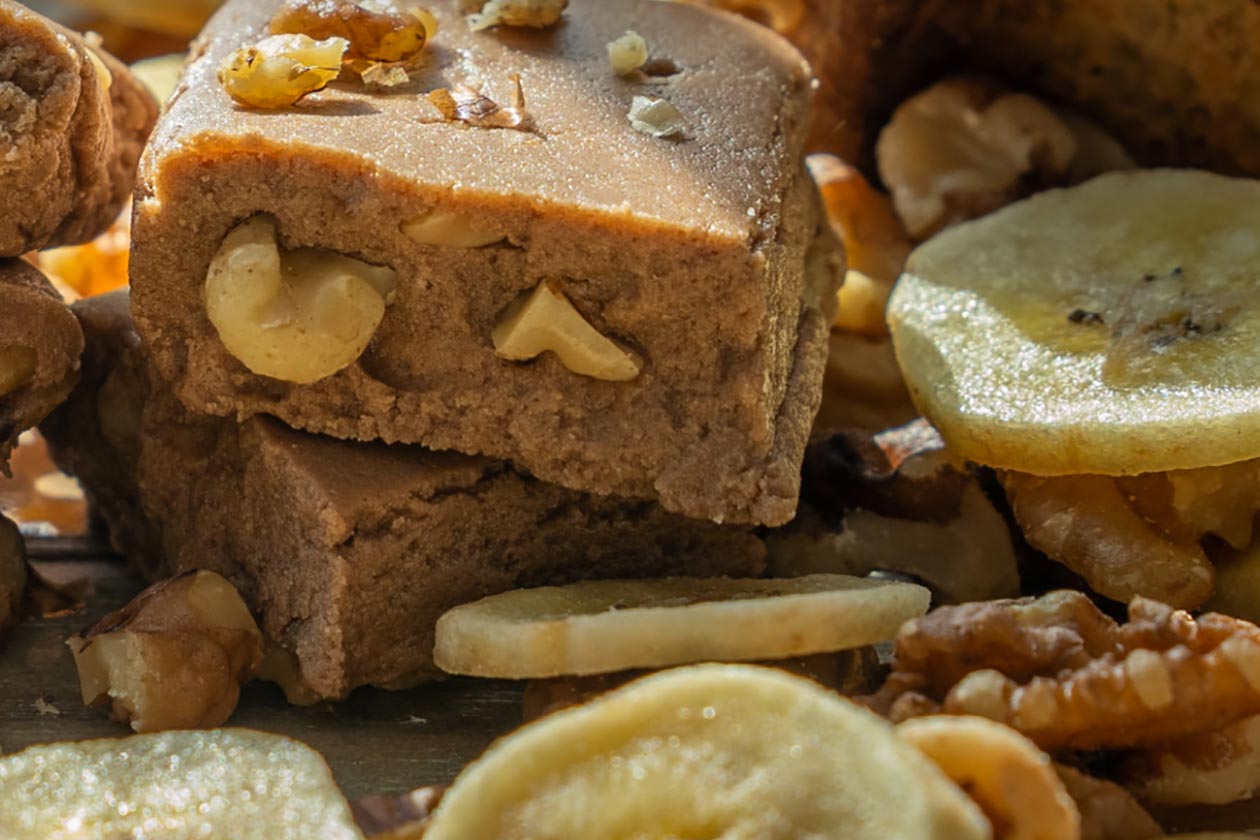 Next week Marc Lobliner is launching yet another flavor for his incredibly tasty, sweet, and smooth Outright Protein Bar. Lobliner has been pretty consistent with the addition of new options to his original Outright snack, with a total of three new flavors added to its menu since the product hit the market around September of last year.
Marc Lobliner's newest creation for his growing Outright Protein Bar is a little like its White Chocolate Cranberry Peanut Butter in that features a bit of fruity flavor. Set to take the product's menu up to a total of six is Banana Walnut Peanut Butter, which is said to taste just like grandma's fresh baked banana nut bread straight out of the oven.
As mentioned, Marc Lobliner and his Outright functional food brand plan on launching the new Banana Walnut Peanut Butter flavor next week. It'll be available first through the major retailer Tiger Fitness where you can buy the Outright Protein Bar for $2.50 each or at more cost-effective $24.99 for a box of 12 bars.