PEScience releases a sweet and delicious Cake Pop Select Protein
May 29th, 2019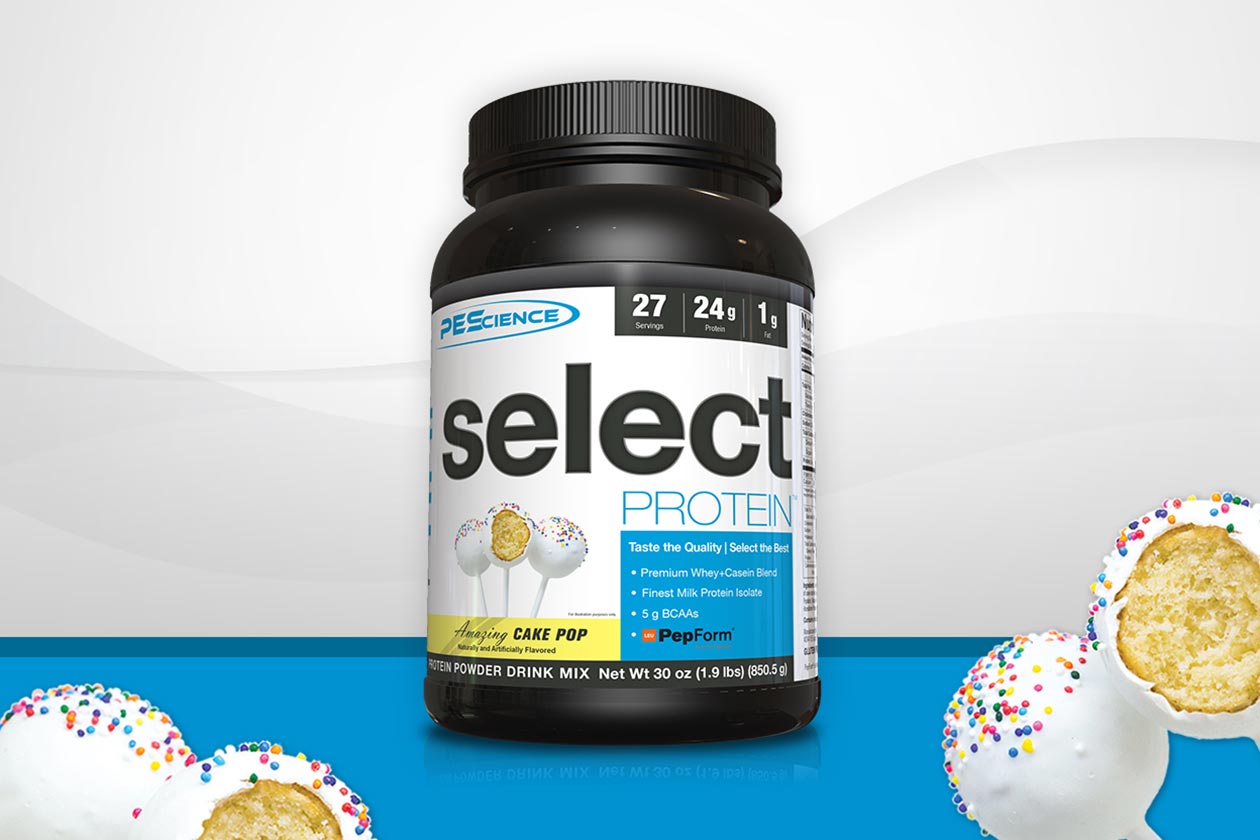 Select Protein from PEScience is well-known for its great tasting flavors, including incredible creations like its original Peanut Butter Cookie. Over the past few months the brand has been hard at work on the next great flavor for its reputable protein powder, and now it is ready for fans to purchase.
The newest addition to the Select Protein family is a deliciously sweet cake style flavor called Cake Pop. PEScience describes the taste of the Cake Pop Select Protein as the perfect blend of moist yellow cake, and vanilla icing all rolled together. The brand likens the combination to a bite of an actual cake pop.
Like with all new supplement releases from PEScience, its Cake Pop Select Protein has been introduced with a special promotion. Through until Tuesday next week at pescience.com, you can get a maximum of six, 27 serving tubs of the new flavor for $20.99 each using the coupon code "INSIDER".