Carb Killa is now the second best selling chocolate bar in UK supermarkets
May 2nd, 2019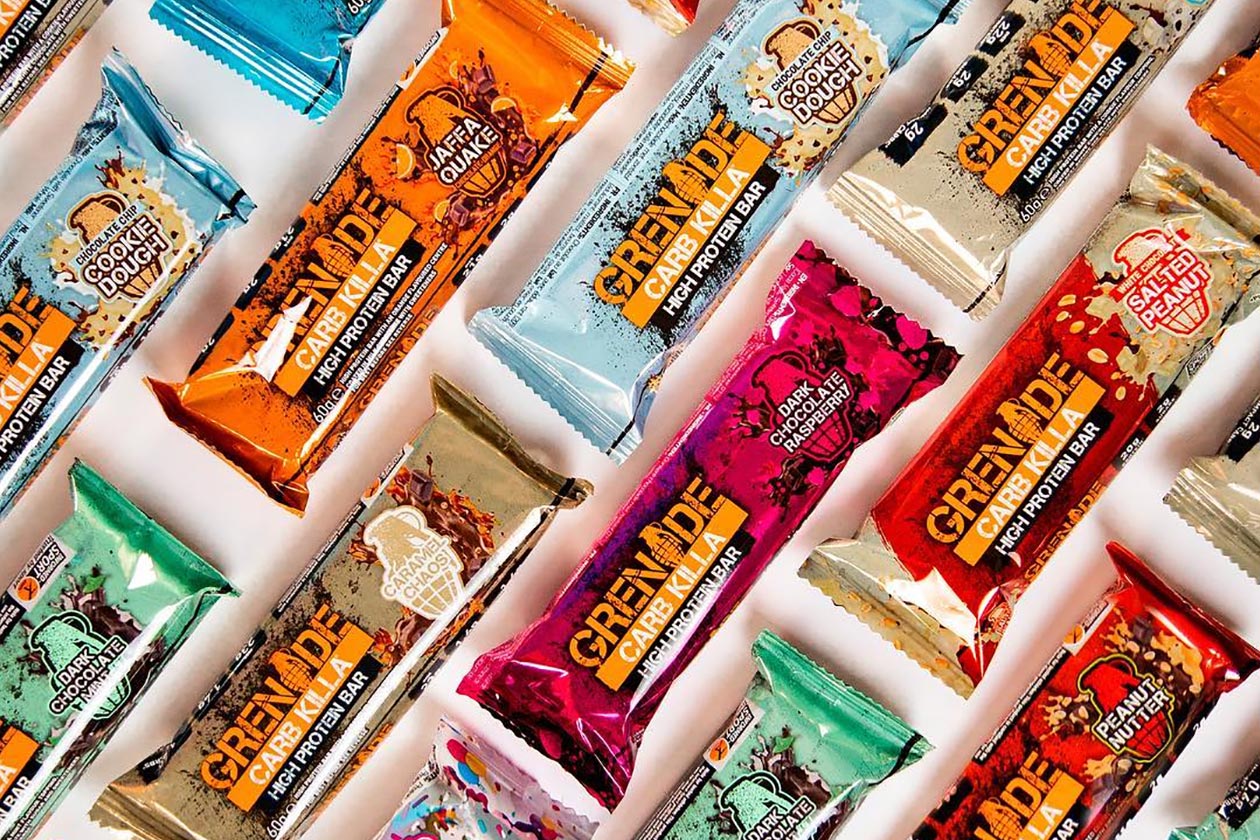 Last year in August Grenade announced that its incredibly delicious Carb Killa protein bar was the fourth best selling chocolate bar in UK supermarkets. The news was extremely impressive considering we're talking about a protein bar taking on the massive amount of sugar loaded candy bars you can find on shelves.
This month Grenade has shared an update on its standing in UK supermarkets, and it turns out Carb Killa is now even higher up on the ladder. In the eight months since announcing its fourth-place position, Grenade's high protein snack has managed to climb up two spots to become the second best selling chocolate bar.
The only product ahead of the Carb Killa protein bar is Kinder Bueno, with everything else sitting below it based on stats from IRI Marketplace. As mentioned, Grenade's achievement is extremely impressive, although based on how quickly it's climbed, we wouldn't be surprised if it moves to the top spot within the next few months.
Grenade's Carb Killa protein bar has been a favorite of ours since it hit the market a little over four years ago in early 2015. We consider it to be one of the best tasting protein bars in the world and it is great to see that opinion is shared in places as mainstream as supermarkets.