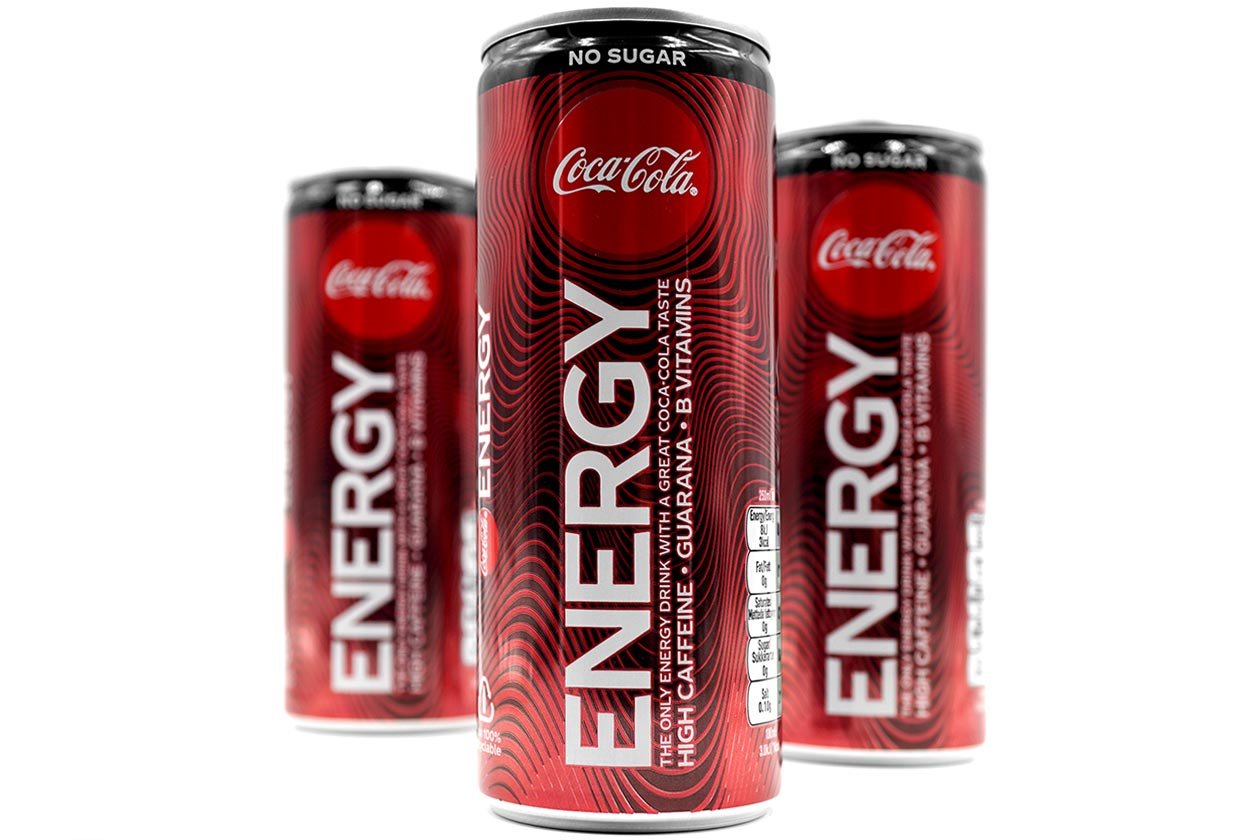 Coca-Cola Energy is the first-ever energy drink released under the Coca-Cola brand and is now available in the UK in various stores and stockists. We were fortunate enough to pick up a bunch of cans of each variant; the regular Coca-Cola Energy with 26g of sugar and the no sugar version.
Both of the Coca-Cola Energy options pack the same amount of caffeine with a total of 80mg per 250ml can, plus guarana and B vitamins. Being big fans of Coca-Cola Zero as well as the growing energy drink market, we were quite excited for this one, hoping for a clash of Coca-Cola Zero with a touch of energy.
Review
The two versions of Coca-Cola Energy do actually deliver quite different flavor experiences with the regular, sugar one being the less disappointing drink. They both have a chemical-like flavor similar to other energy drinks we've had, although it is more concentrated with Coca-Cola Energy, especially in the no sugar option.
While that chemical sweetness is bearable in the regular Coca-Cola Energy, it has no classic Coke taste, leaving you nothing flavor-wise to relate it to Coca-Cola. The overall taste feels like just another energy drink; however, that is the regular Coca-Cola Energy, with the no sugar version being a different story.
The no sugar Coca-Cola Energy still has that chemical-like taste, and without the classic Coke flavor we've come to enjoy in the likes of Coca-Cola Zero. It also has a tangy, bite that comes after the initial wave of flavor, and it leaves an upsetting grittiness in your teeth which made it difficult for us to get to the bottom of a can.
Summary
When it's come to energy drinks, over the past few months we haven't actually had one where we felt we needed to say anything bad. They've all been pretty damn tasty from 'Merica Energy's new flavors to the Purple 3D Energy; it's mostly been about how good the energy drinks taste as opposed where they went wrong.
With Coca-Cola Energy, we have to say we're disappointed in both the regular and no sugar options. We were hoping for a cross between a classic Coca-Cola flavor and a touch of energy; instead, we got something that not only doesn't resemble Coca-Cola but has a flavor we weren't able to enjoy and leaves a tough taste in your mouth.