Introducing the wild new brand Phat Lab from the team behind Black Magic
May 14th, 2019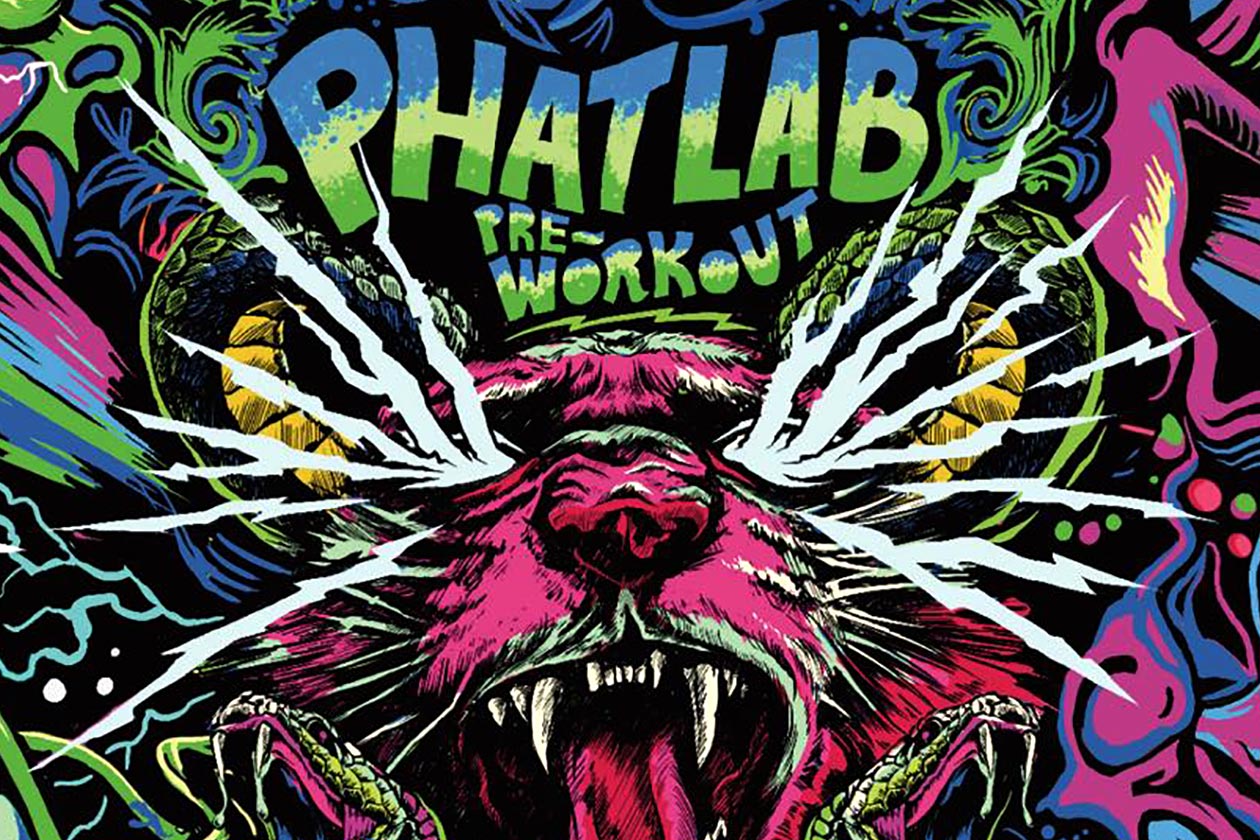 While Black Magic Supply has only been on the market for a short amount of time, it has built quite a strong reputation for having well put together supplements. As intense as the Black Magic Supply lineup is, the team behind it is about to unleash another brand that sounds like it will be even more extreme.
The new supplement company is called Phat Lab that is going to hit the market in roughly two months with just the one product to start. The brand's first item will be named Phat Lab Pre-Workout, and it is designed to compete with the most extreme pre-workout formulas on the market which is a promising statement.
Even though we don't have any details on what Phat Lab will be throwing into its pre-workout, knowing that it's from the same minds that created Black Magic, it will likely compete with the best in the category as promised. It is also worth mentioning that the formulas are just the beginning of the upcoming brand.
Phat Lab has shared a sneak peek at the label of its upcoming pre-workout, and it is unlike anything else we've seen from a supplement company. The product will feature a wild, psychedelic label design that combines an incredibly vibrant mix of colors and some crazy illustrations of snakes and a tiger.
While the new and exciting Phat Lab will be starting out with a pre-workout when it arrives in a couple of months, it plans on expanding pretty quickly soon after. The brand has actually said before the end of the year it plans on growing its one product lineup into a full family with another four supplements.