iWon Protein O's Review: Realistic cereal consistency with a light flavor
May 14th, 2019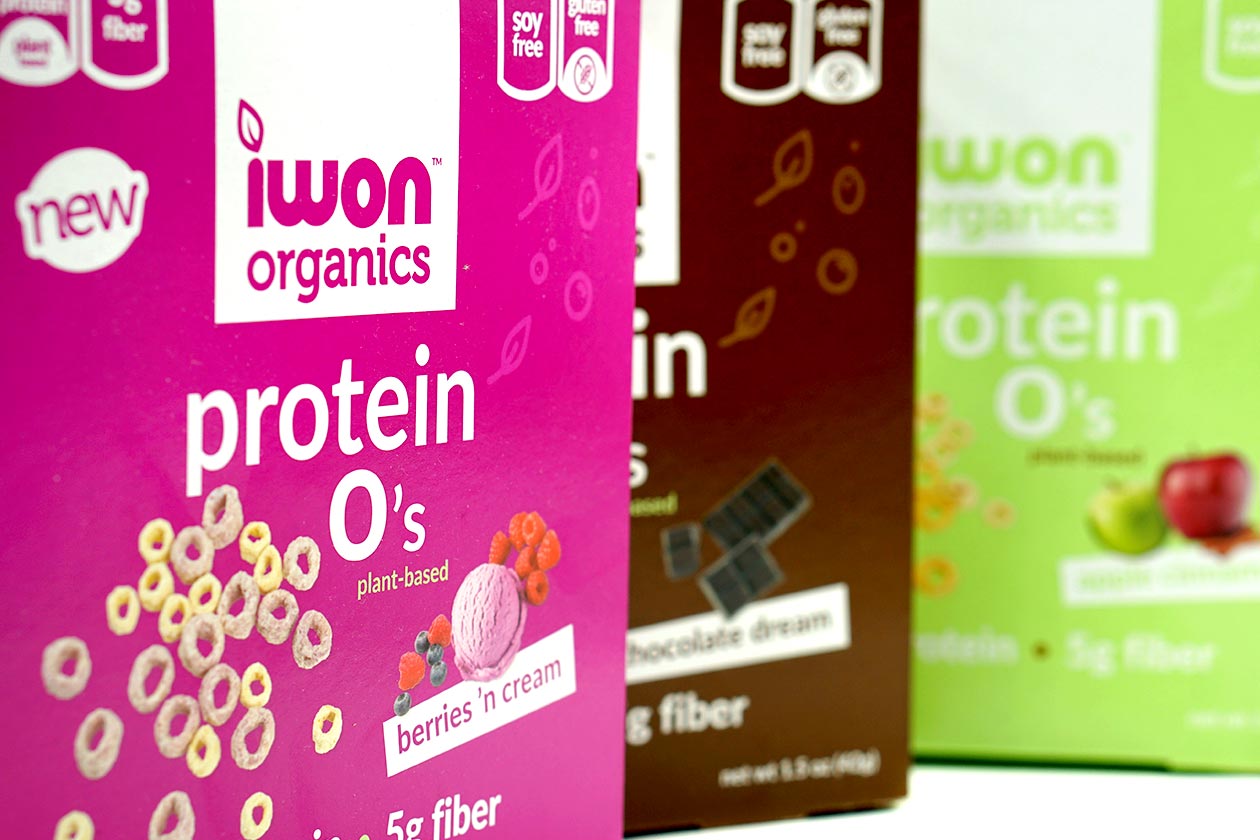 Protein O's is a unique new protein snack from the growing organic supplement company iWon Organics. What makes the product different is that it is a high protein cereal as opposed to your traditional bar or shake, although even more uniquely it is made with plant-based ingredients including pea and brown rice protein.
iWon Organics Protein O's comes in three flavors with Chocolate Dream, Berries 'N Cream, and Apple Cinnamon and packs a reasonable 10g of protein per box of cereal. Its other major macros include a relatively high 26g of carbohydrates with 5g of that fiber and 8g added sugar, 1.5g of fat, and a total of 150 calories.
Review
Right off the bat, iWon Organics Protein O's gets your attention with a sweet smell that resembles each of the product's three flavors, especially when mixed in with almond milk. The experience then gets even better as the snack delivers a crunchy and crispy consistency in each of its miniature pieces that is a lot like traditional cereal.
While the smell and consistency are on point, Protein O's doesn't come through quite as well with the taste of the cereal itself. It does feel like there are hints of each flavor in the cereal, but it is not as strong as the scent the product gives off, and doesn't stand out over the base taste that strengthens as you chew the cereal pieces together.
We also gave iWon Organics' Protein O's a try outside of a bowl by just eating them dry, one handful at a time. The experience is somewhat similar with a fun and crunchy consistency, a sweet and obvious smell, however still a light amount of flavor, or at least not enough to trump the taste that builds up in your mouth from the crispy cereal pieces.
Summary
Even though the flavor isn't as good as its scent, we definitely feel iWon Organics did a great job with Protein O's considering it is a vegan-friendly product. That type of snack doesn't typically come close to the real thing, but again, Protein O's is a great experience especially its consistency and light sweetness in milk.