iWon Organics has officially revealed and released its latest snack, which as promised; is very different from what we're used to seeing. The new product is a plant-based, organic, high-protein breakfast cereal called Protein O's, similar to Novo Nutrition's ProteinOs from years ago.
The all-new iWon Organics protein snack comes in three different flavor options with Chocolate Dream, Berries 'N Cream, and Apple Cinnamon. As mentioned the product is plant-based, so it is completely vegan-friendly as well as soy free, non-GMO, made with kosher ingredients, and gluten-free.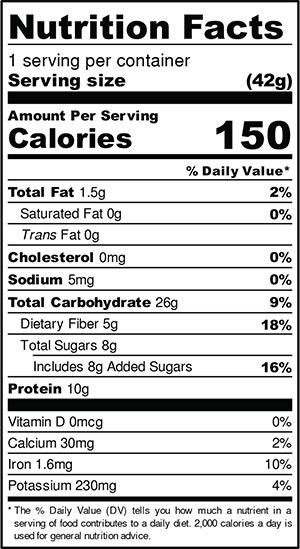 An entire 42g box of iWon Organics Protein O's provides 10g of protein from a protein blend made up of navy beans, brown rice flour, brown rice protein, and pea protein. The rest of its macros are 26g of carbohydrates with 8g of that added sugar, only 1.5g of fat, and a total of 150 calories.
iWon Organics latest snack creation is now available for purchase directly from its online store, where all three of its flavors are in stock. The brand has priced the product at $29.88 for a case of 12 Protein O's boxes, which isn't too bad, working out to a reasonable $2.49 per box of cereal.