MST Nutrition packs a lot more into its powder version of Drive Me Crazy
May 20th, 2019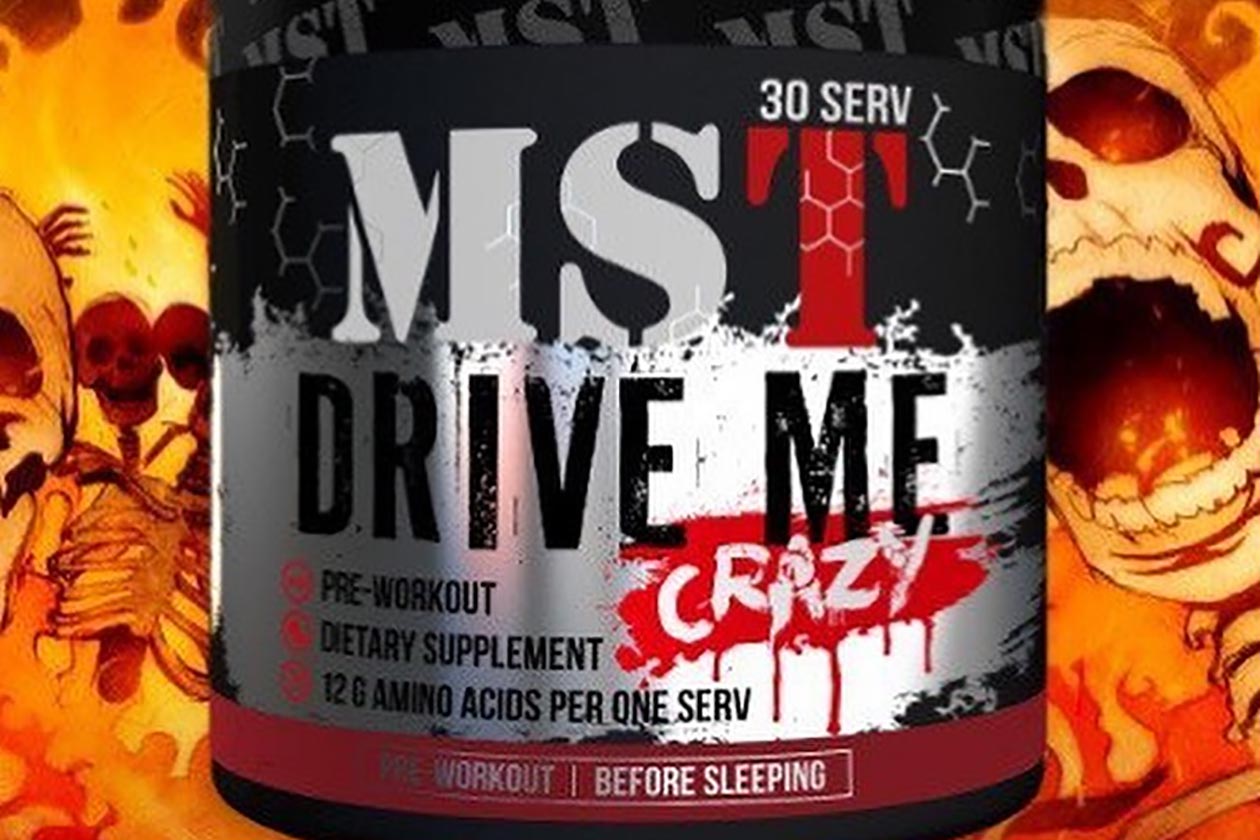 Last week MST Nutrition dropped two entirely new supplements with an improved version of Inosine + Q10 and its energy capsule formula Drive Me Crazy. It turns out the brand also has a flavored Drive Me Crazy that features a much more intense combination of ingredients than the capsules.
MST Nutrition's Drive Me Crazy powder is designed for use before you workout to deliver increased energy, better mental focus, and improved performance and endurance. It features a fairly comprehensive formula to deliver those benefits with over ten different ingredients, all of which are openly and transparently dosed.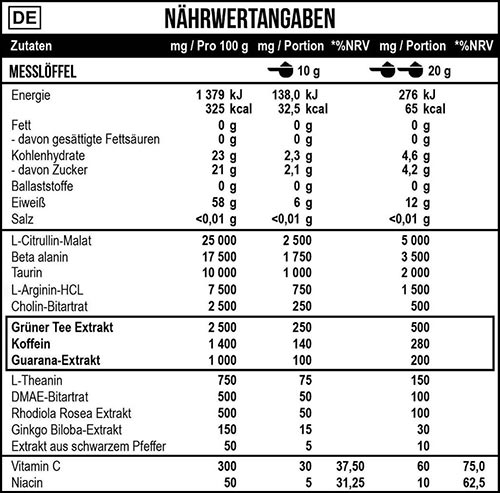 The heavier ingredients in MST Nutrition's powder version of Drive Me Crazy are 5g of citrulline malate, 1.5g of arginine, 2g of taurine, and 3.5g of beta-alanine. As mentioned, it also has a bunch of other features for energy and focus including half a gram of choline, 280mg of caffeine, and half a gram of green tea.
By of the sounds of things, MST Nutrition's powder Drive Me Crazy is much like its simple capsule option, and is now available to order. We're not sure what kind of flavors it has to choose from, but we can confirm each tub comes with 30 servings, or 15 maximum servings if you're after the doses highlighted above.