Latest MTS Nutrition product powered by vegan sourced BCAAs
May 13th, 2019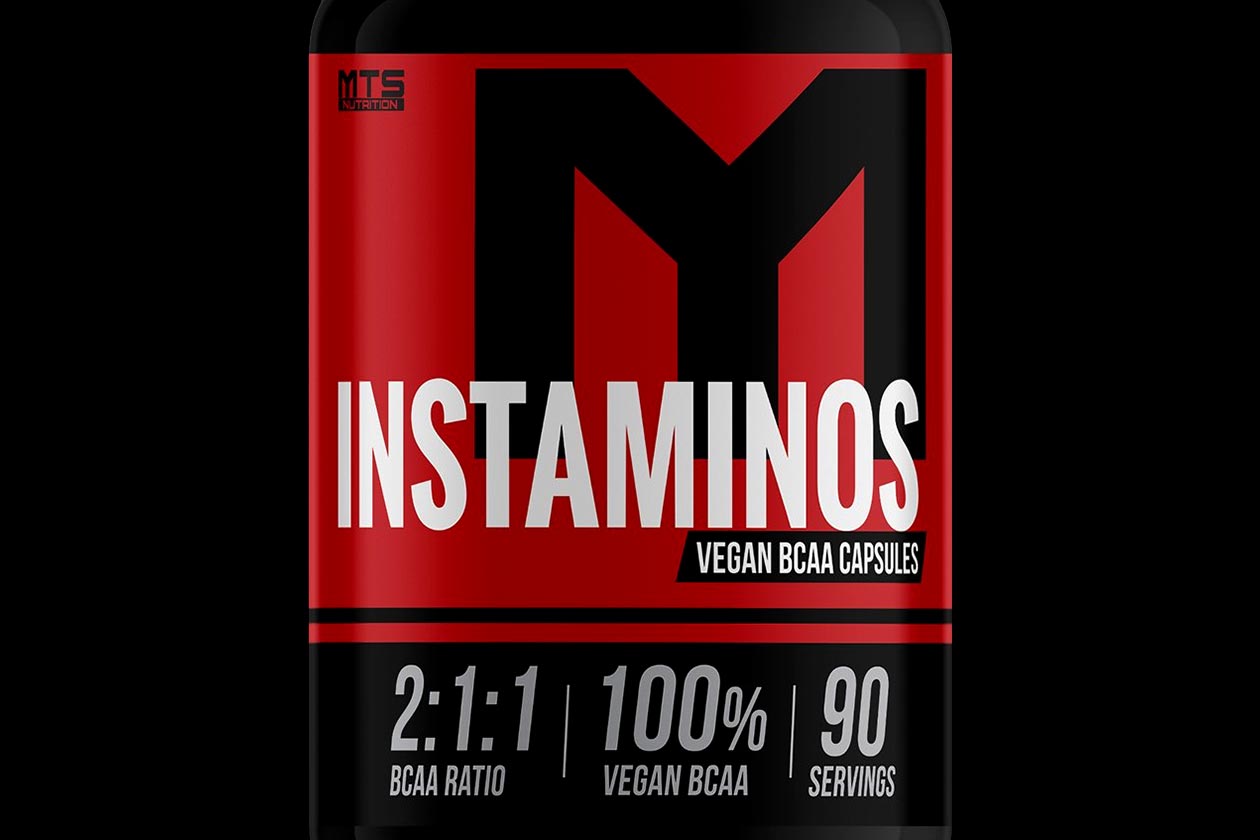 Following the release of its Dynamine capsule formula from a few days ago, MTS Nutrition has introduced another simple supplement. Just like Dynamine, the newest product from Marc Lobliner's brand only features the ingredient in its title with MTS Nutrition InstAminos.
The supplement is a capsule formula featuring half a gram of vegan sourced, InstAminos branded BCAAs at the usual ratio of 2:1:1. A full bottle of MTS Nutrition InstAminos comes with 180 capsules or 90 two capsule servings, which works out to a total of 90g of BCAAs.
The home of MTS Nutrition, Tiger Fitness, is now stocking the new InstAminos powered BCAA formula, and much like a lot of the brand's other recently released products, it is priced reasonably low at $14.99 per bottle.