May 17th, 2019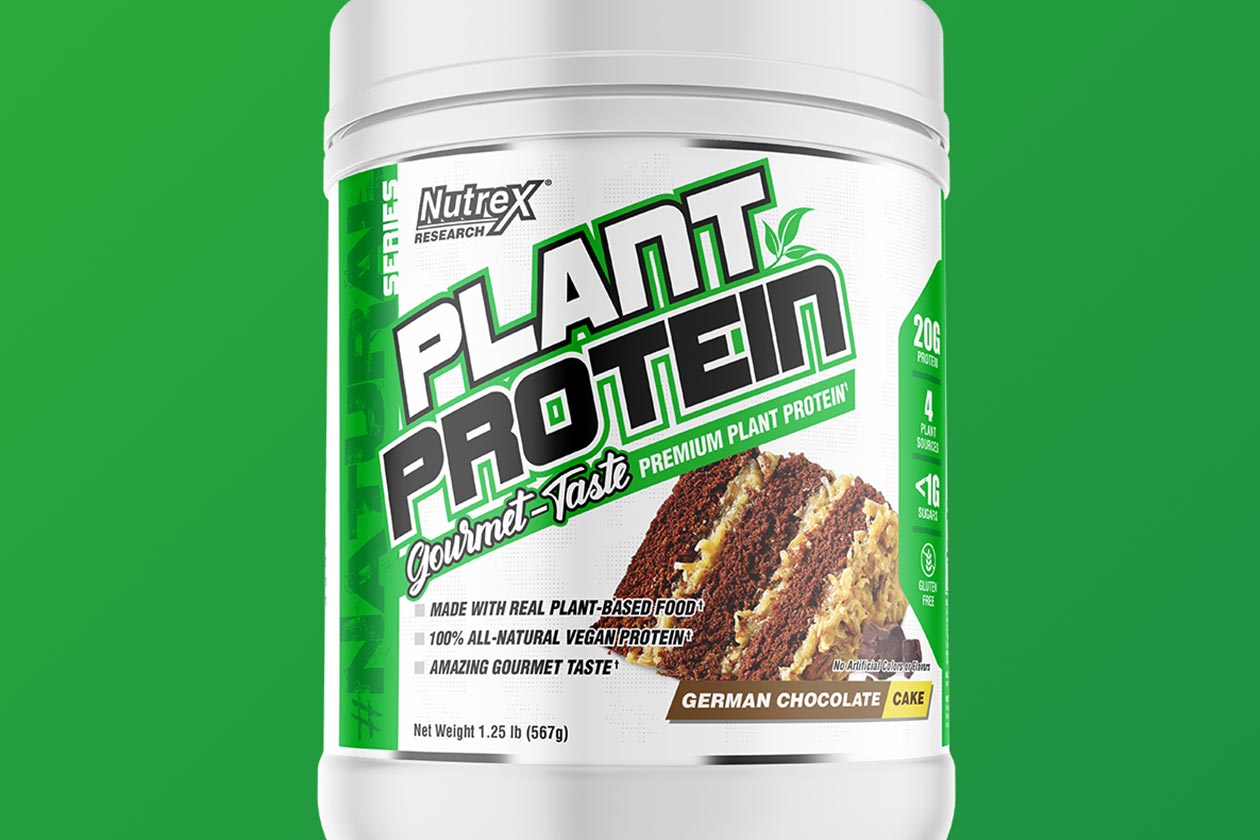 The first supplement from Nutrex's all-new Natural Series is a premium, plant-based protein powder simply named Nutrex Plant Protein. The product features a completely natural formula, made with four different plant-based sources of protein, and is said to have a delicious gourmet taste.
Each serving of the upcoming Nutrex Plant Protein provides a solid 20g of protein from a blend of yellow pea and brown rice protein, as well as Smooth Protein branded pumpkin and sunflower seed protein. The rest of the nutrition profile is made up of 4g of carbohydrates with less than a gram of sugar, 3g of fat, and 130 calories.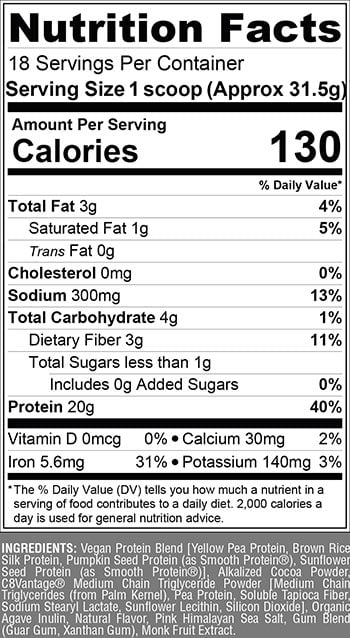 As mentioned, Nutrex is promising a gourmet taste for its Natural Series Plant Protein, which is does look it'll deliver based on the names of its flavors. The product will have three options to choose from when it hits shelves with Vanilla Caramel, Cinnamon Cookies, and German Chocolate Cake.
Nutrex Plant Protein is expected to officially launch within the next few weeks, suggesting it will be available before we move into June. Fans are going to be able to pick up the supplement that is free of artificial colors, flavors, and sweeteners, in the one 1.25lb tub packing a total of 15 servings.