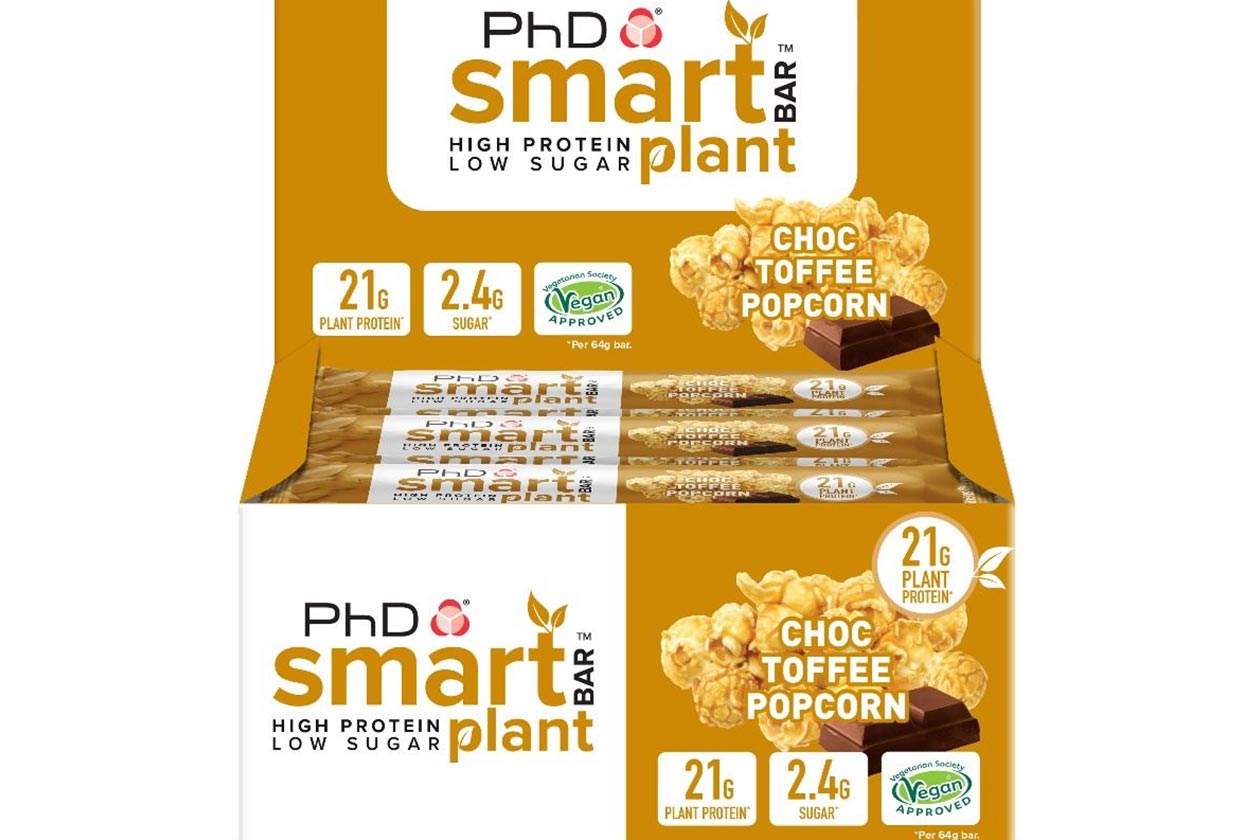 PhD Nutrition's Smart Bar is one of the best tasting protein bars we've come across especially the Dark Chocolate Raspberry flavor, as it delivers both its title tastes better than any other competitor on the market. The UK based brand has now introduced a spin-off of the product that follows a growing trend.
The new PhD Nutrition Smart Bar spin-off is Smart Bar Plant, which is of course, a plant-based version of the delicious, high protein snack. It is vegan-friendly, gluten and wheat free, non-GMO, and made with no palm oil. It has 23g of protein per bar with pea isolate being its primary source of protein.
The other macros in the new Smart Bar Plant are 6.9g of carbohydrates with 1.9g of sugar, 15g of fiber, 12g of fat, and a total of 256 calories. The macros do actually vary quite a bit across the protein snack's flavors, with those above being for its Choc Coconut & Cashew option which has the highest amount of protein.
To start, PhD Nutrition's Smart Bar Plant comes in four different flavors with only two of them being similar to options from the regular Smart Bar menu. There is Dark Choc Brownie, Choc Peanut Caramel, the rather unique Choc Coconut & Cashew mentioned earlier, and finally, Choc Toffee Popcorn.
One of the first places stocking the Smart Bar Plant in boxes of 12 is PhD Nutrition's online store over at phd.com. The price on the product is in fact exactly the same as the original Smart Bar at £24.99, although currently you can use the 20% off coupon "WELCOME20" and get it for £20 (26.03 USD) per box.