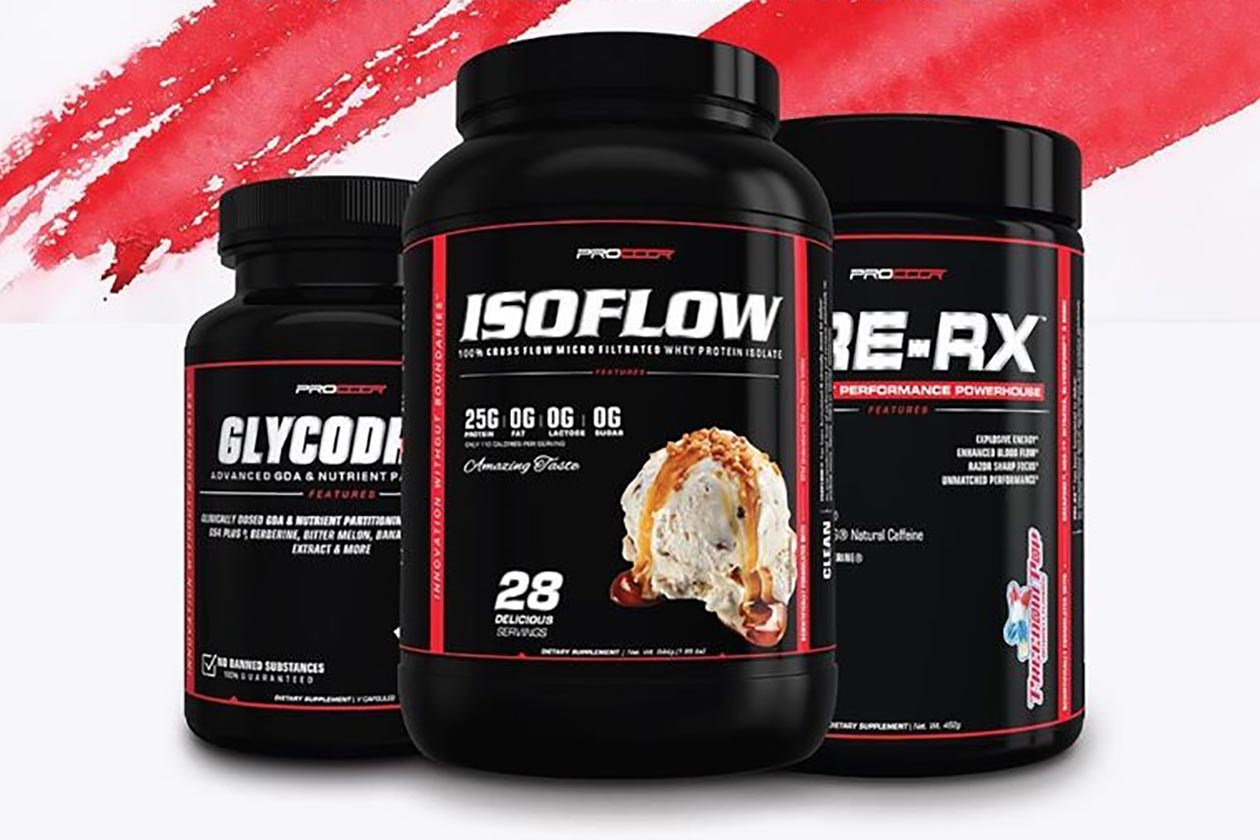 The team at Proccor has put together one of the best sales we've seen for Memorial Day, and it is not to be missed if you're a fan of the brand. The promotion is only available through Proccor's online store, and it is only available for Memorial Day up until midnight tonight.
Proccor's big one day sale is buy one get one free on all supplements, and best of all, the item you pay for and the one you get free, don't need to be the same. You can mix and match any two supplements from the brand's website, and you'll just pay the price on the more expensive one of the two.
To top it all off, Proccor is going to throw in a free tub of its loaded stimulant free pre-workout Ultra Octane with all orders over $125. The only other detail you need to know is the coupon code "MEMDAY", which you'll need to use at checkout to get those second supplements free.