Redcon1 launches 11 Bravo alongside a huge buy one get one free deal
May 31st, 2019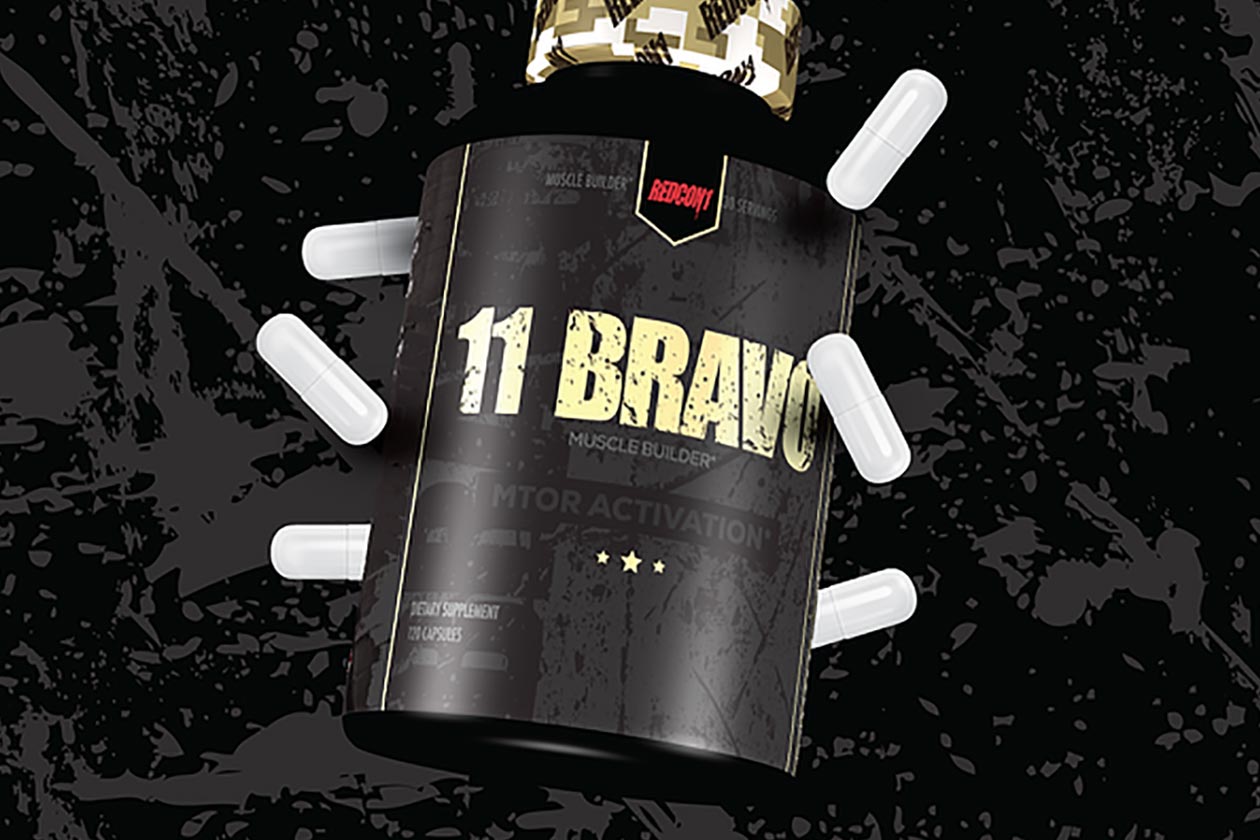 Redcon1's latest muscle building supplement 11 Bravo is now available for purchase, and with it has come the full reveal of its formula. Much like a few of our readers guessed, 11 Bravo is a product powered by the increasingly popular and well-researched ingredient phosphatidic acid.
The newest supplement from the Stack3d Certified brand includes phosphatidic acid at a dose of 750mg per capsule, with a total of 30 capsules per bottle. Redcon1 11 Bravo also doesn't just use the regular version of the ingredient, but the premium, branded form in Mediator phosphatidic acid.
One of the big questions about 11 Bravo before it was revealed was could it be stacked with all of Redcon1's other muscle building products. We now know the answer to that is yes, as 11 Bravo's one ingredient is not used in any other Redcon1 supplements, so there won't be any crossover.
To go with the launch of its new anabolic formula, Redcon1 is running a one day sale where you can buy any of the brand's products and get another one free. The two supplements do not need to be the same, you'll just be paying for the more expensive one and get the lesser value item free.
When used with the new 11 Bravo, Redcon1's buy one get one promotion discounts it down from its regular price of $69.99 to $35 per bottle. As mentioned, the brand's rather major sale is only available today and only through redcon1.com with the coupon code "SUMMERDEAL".