Xplosive Ape debuts its loaded EAAs with Electrolytes at BodyPower
May 10th, 2019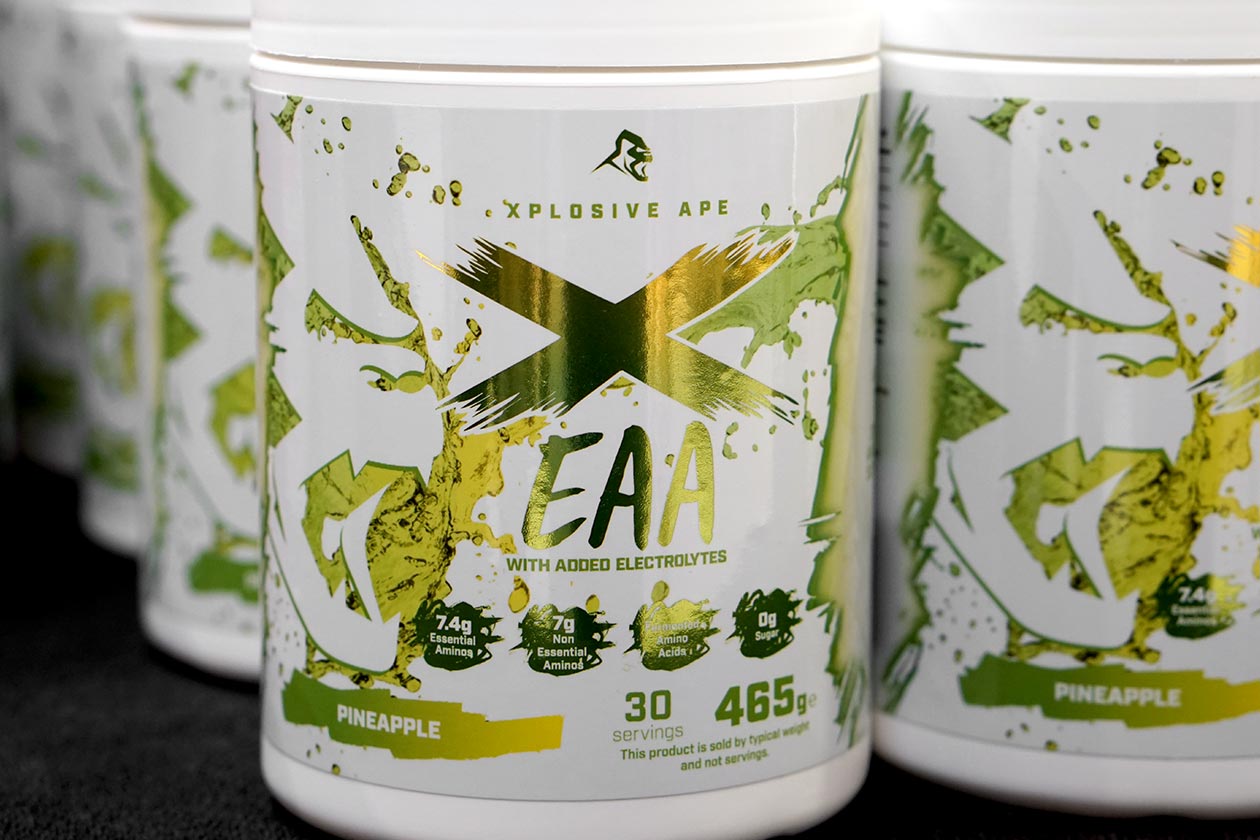 Xplosive Ape has debuted its third supplement release at this year's BodyPower Expo, introducing Xplosive Ape EAAs with Electrolytes. While the name of the brand's newest product does confirm its main features, there is actually a bit more in this one than EAAs and electrolytes.
Much like its pre-workout supplement, Xplosive Ape has packed a good amount of ingredients into its amino formula. Included in the product are all nine essential amino acids at a combined dose of 7.4g per serving with 6g of that being BCAAs, plus a blend of electrolytes for hydration.
As mentioned, there is more to EAAs with Electrolytes than its title features, with a bunch of other aminos also in the mix. Alongside the EAAs and electrolytes are 2g each of glutamine and citrulline malate, a gram each of glycine and taurine, and half a gram of tyrosine and aspartic acid.
Xplosive Ape has launched EAAs with Electrolytes at BodyPower where fans can purchase the supplement in 30 serving tubs. It has three delicious flavors to choose from in Pineapple, Strawberry & Banana, and Fruit Burst, all of which will be available through the brand's website soon.