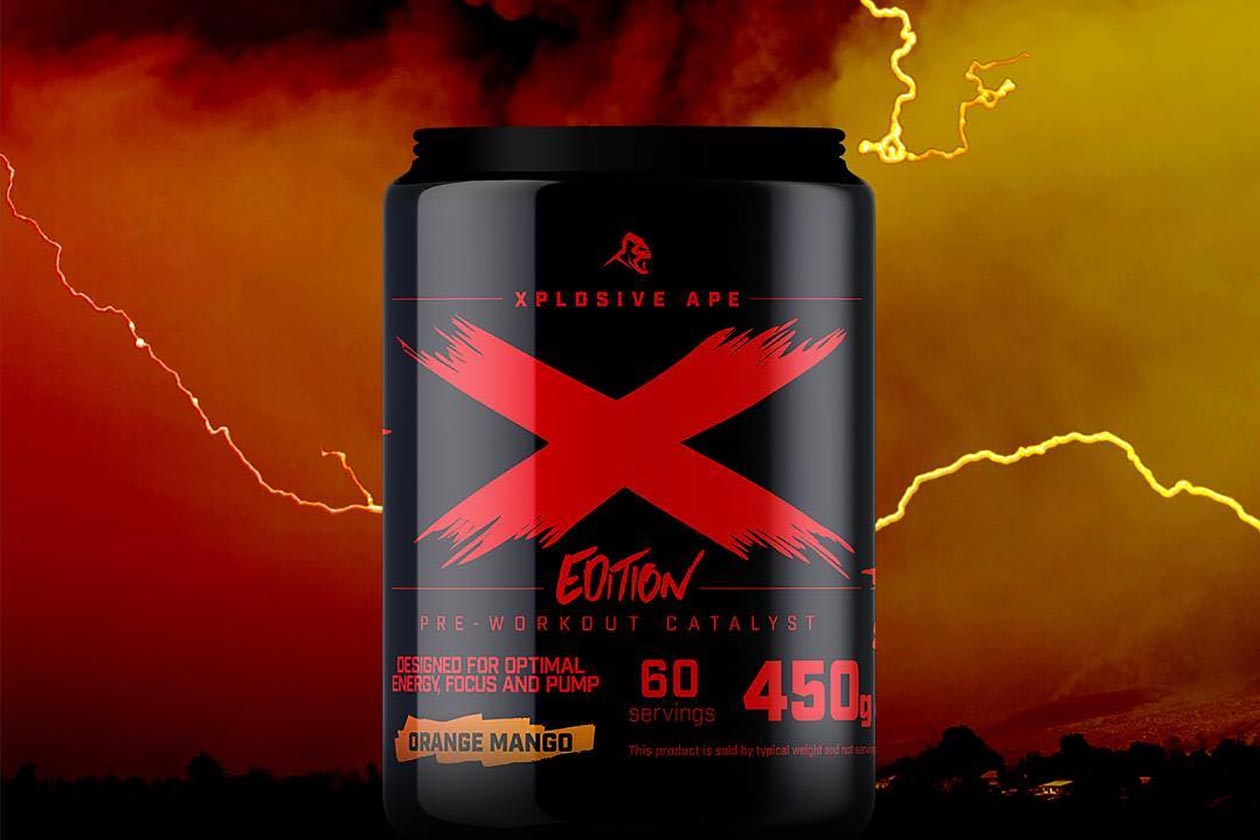 Over the past few weeks, the clothing company Xplosive Ape has been launching its second supplement in retailers throughout the UK. The new product is the X Edition Pre-Workout which we've now got all of the details for, including the complete list of ingredients behind the reasonably heavy supplement.
Xplosive Ape's X Edition Pre-Workout features a lengthy list of ingredients to help enhance energy, mental focus, and muscle pumps. Essentially it is like a lot of other top-quality entries in the competitive category intending to provide a variety of benefits while you train for a complete pre-workout experience.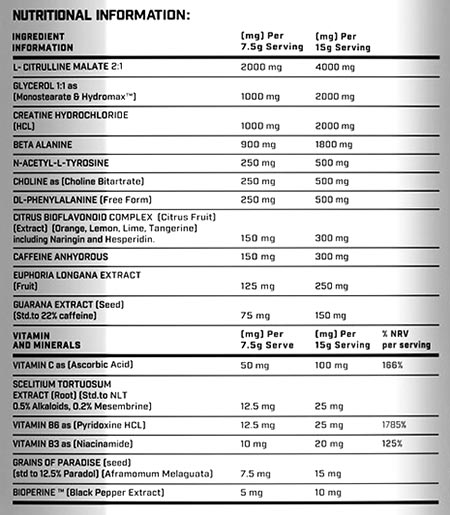 You can see the full facts panel for Xplosive Ape's X Edition Pre-Workout directly above and like most newcomers to the market, it does not use proprietary blends. The supplement includes highlights such as 250mg of euphoria longana, 2g each of creatine HCl and glycerol, and of course caffeine, dosed 300mg.
As mentioned, Xplosive Ape has said that its X Edition Pre-Workout is now out and available in supplement retailers across the United Kingdom. It is not available directly from the brand's online store, like its first product, although it has said there are plans to make it available through there at some point.