Alpha Lion reveals two special edition pre-workouts for the 4th Of July
Jun 20th, 2019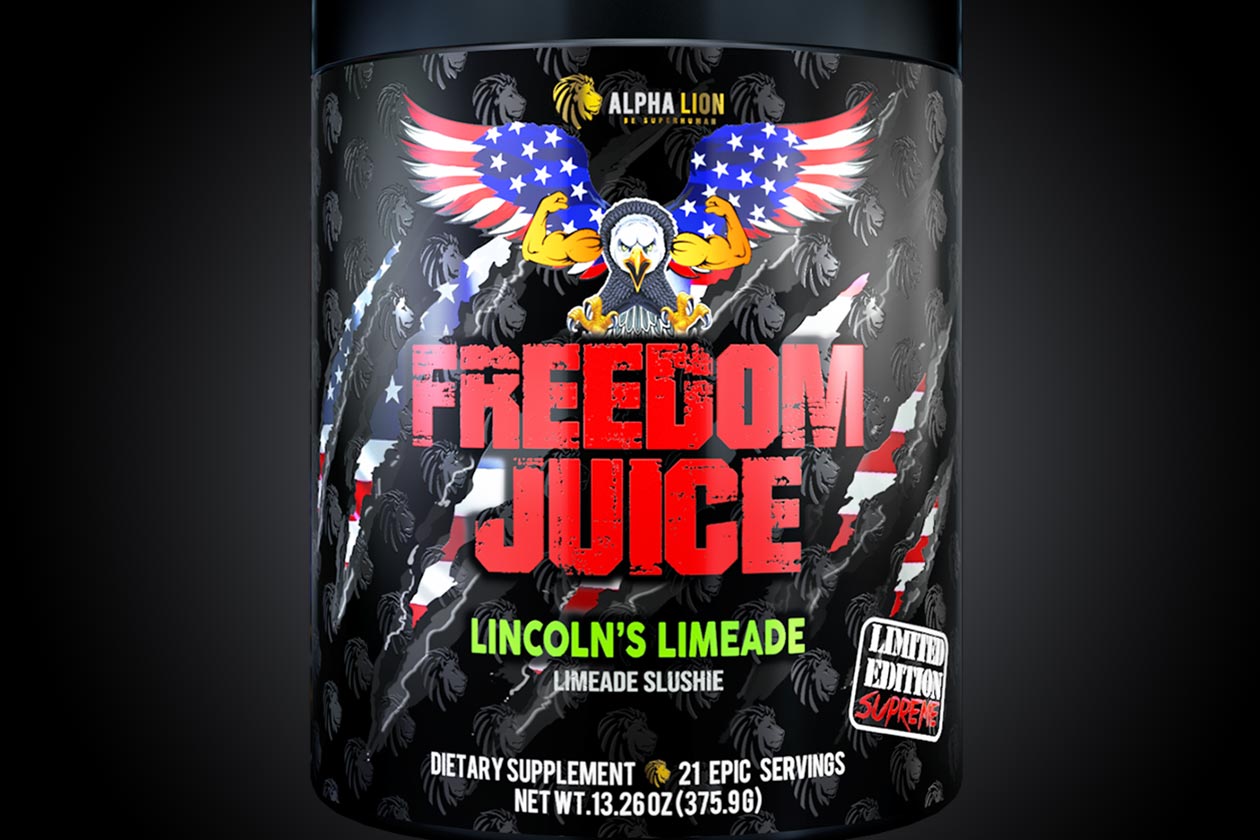 Alpha Lion has announced it has put together two special edition products for the 4th Of July, that are going to be released the day before on Wednesday, July 3rd. Both items are named Freedom Juice and are new flavors of the brand's limited pre-workout Superhuman Supreme, which sold out in under 24 hours last time it was made available.
The two flavors Alpha Lion plans on launching in exactly two weeks are the limeade slushie recipe Lincoln's Limeade, and the pineapple dole whip creation Patriotic Pineapple. Just like the previously released flavors of Superhuman Supreme, the two for the 4th Of July have been produced in a limited amount with only 1,000 tubs of each set to be available.
The Lincoln's Limeade and Patriotic Pineapple Freedom Juice will both have a patriotic label design featuring a buff eagle on the front and the American flag in the background. If you'd like to be one of the first to order either of the pre-workouts, Alpha Lion has an exclusive chat to subscribe to so you don't miss out.
Basically, just visit this link here, then you'll be taken to a Facebook Messenger chat where you simply follow the instructions that pop up. Then, on July 3rd you'll be invited to purchase one or both of Alpha Lion's special edition Freedom Juices, while everyone else won't be given the opportunity until the following day.