Applied confirms a vegan-friendly Protein Indulgence is on the way
Jun 9th, 2019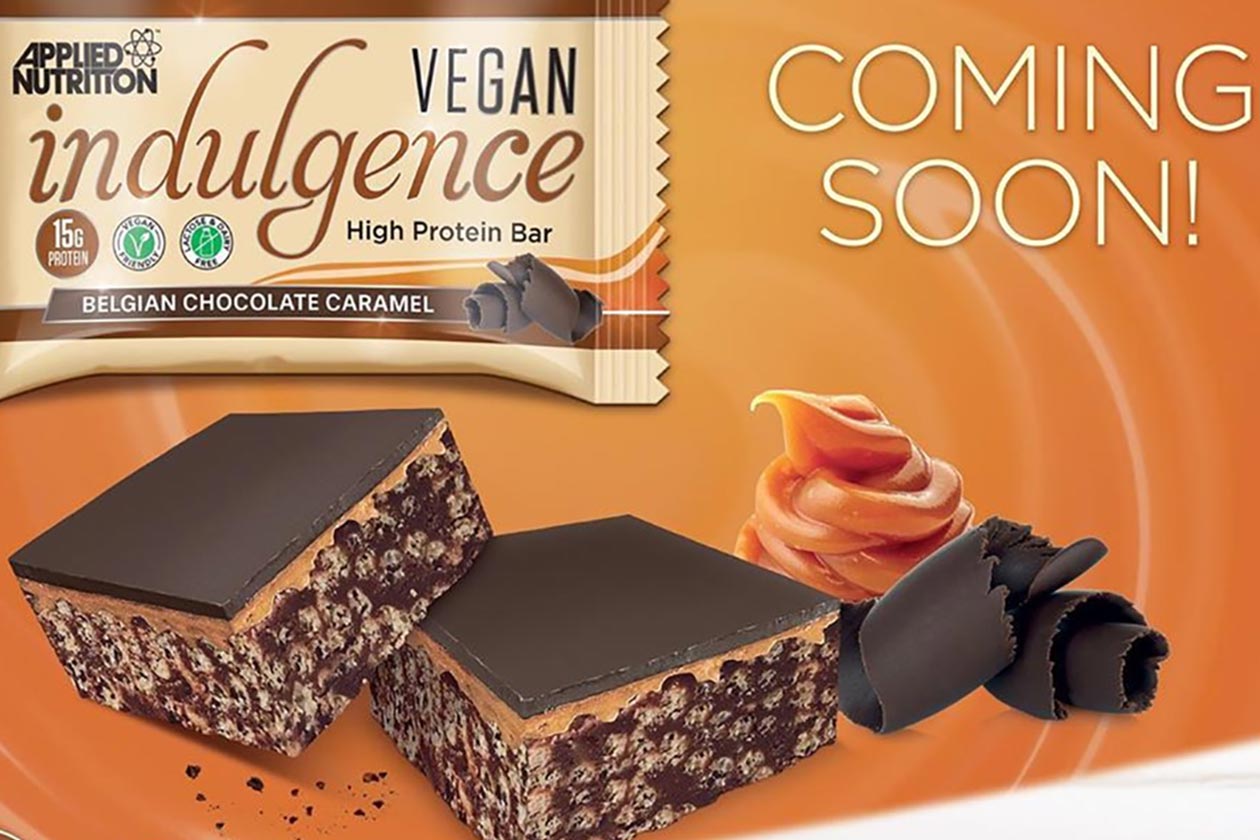 Protein Indulgence is an incredibly unique snack from the UK based brand Applied Nutrition that provides a strong 15g of protein per block. The product features a very different build compared to most protein bars being a crunchy and crispy square block filled with delicious and sweet flavors.
Applied Nutrition has now revealed that another option is on the way for Protein Indulgence after adding two more flavors to its menu last month. The next option for the product is actually going to be quite different from the others in regards to both its flavor and the ingredients used to make it.
Coming later this month from Applied Nutrition is a Belgian Chocolate Caramel flavor that will, in fact, be vegan-friendly. The product is still going to be high in protein with 15g per bar, but use only vegan-friendly ingredients, hence the name Vegan Indulgence instead of Protein Indulgence.