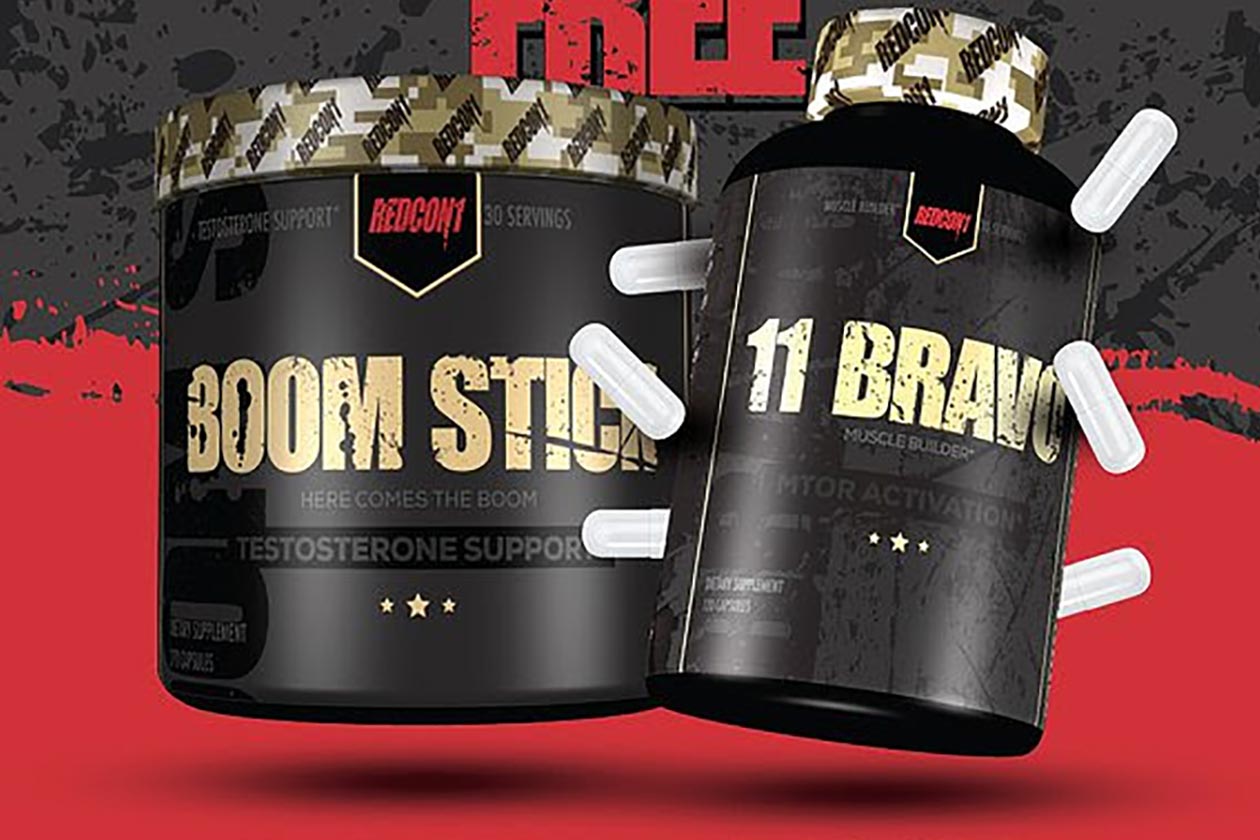 Redcon1 fans that liked the look of the brand's recently released muscle builder 11 Bravo, but didn't quite want to pay $69.99 for one supplement, today is the day to grab it. Through until midnight tonight, Redcon1 is running a promotion where you can get another muscle building product absolutely free with 11 Bravo.
The exact details of the limited time sale are with every bottle of the phosphatidic acid powered 11 Bravo, Redcon1 will throw in its loaded testosterone booster Boom Stick. You can use both of those supplements stacked together for an even better muscle building experience, and you'll save quite a bit of money.
By itself, Redcon1's Boom Stick is about the same as a bottle of 11 Bravo at $64.99 per bottle, so together you would usually pay $135 for the two products. To get in on the brand's one-day muscle building sale, head to redcon1.com, add both 11 Bravo and Boom Stick to your cart, and use the coupon "11BRAVO".