Genius drops three liquid supplements featuring collagen, vitamins and more
Jun 21st, 2019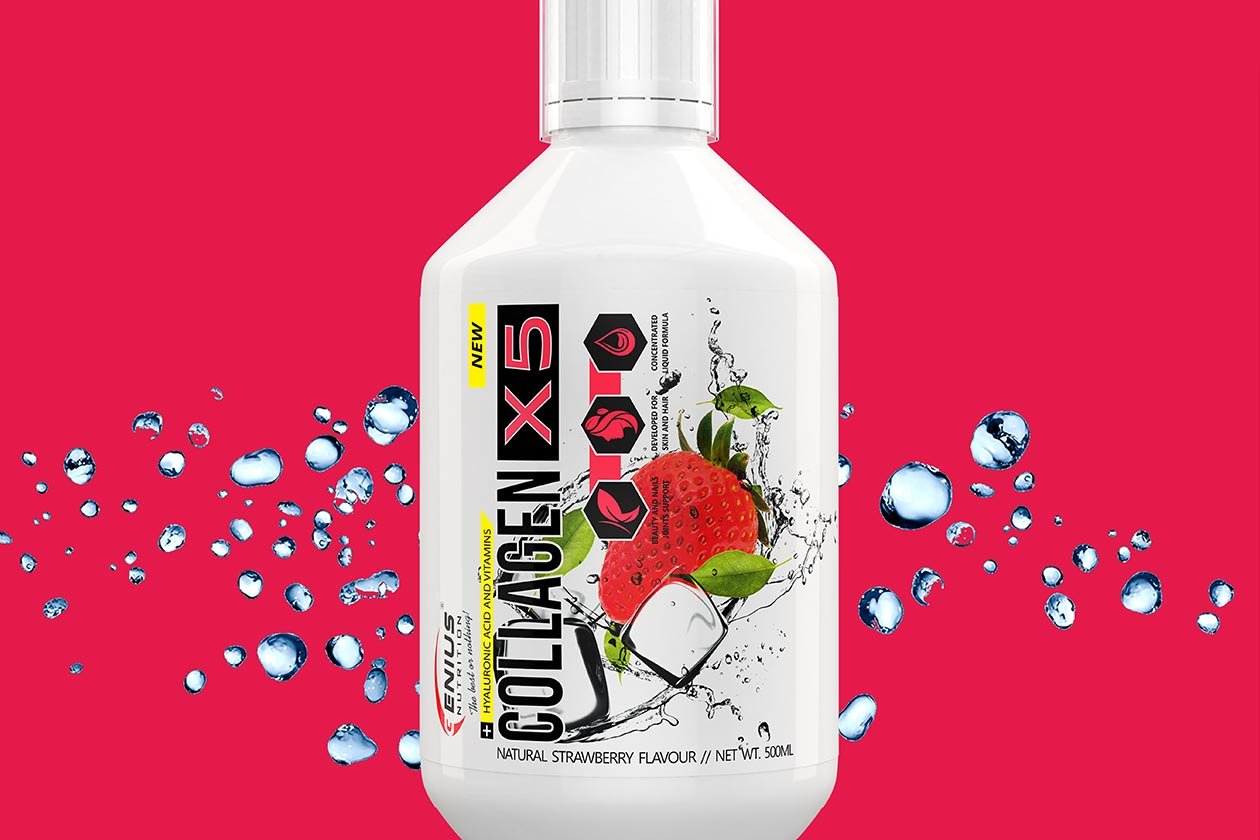 The growing European supplement company Genius Nutrition that has already released a number of new products this year, has introduced another three this week. The latest supplements from Genius are all liquid type formulas and are all focused around the one main feature highlighted in their titles.
First up there is Genius Nutrition's Collagen X5, bringing together 10g of hydrolyzed collagen peptides per serving along with 10mg of hyaluronic acid for healthy hair, skin and nails support. Next is Flex X5 which is built to help with joint health, and features half a gram each of MSM, glucosamine, chondroitin, and carnitine, and also 10g of collagen.
The third and final Genius Nutrition liquid product is Vitamin X5 packed full of amino acids, various fruits and greens, and a bunch of vitamins and minerals. You can see the full list of ingredients in the new supplement directly above with a combined 1.5g of amino acids, a 75mg greens blend, and a full family of vitamins and minerals.
Genius Nutrition's three new X5 named liquid products are now out and available in 500ml bottles, and each comes in its own, all-natural flavor. For Collagen X5 the supplement's taste is Strawberry, for Flex X5 it is Forest Fruits, then finally you have Vitamin X5, which is a Orange flavored formula.