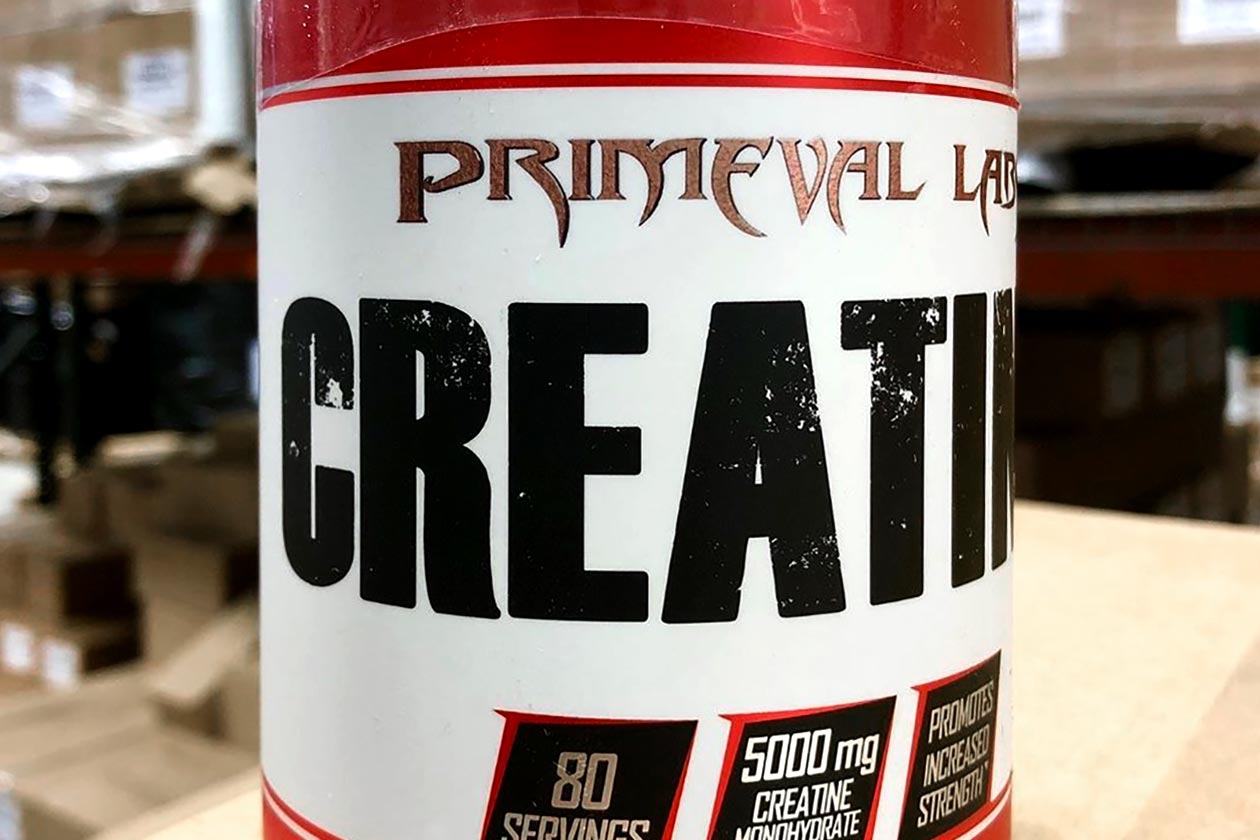 The entire Primeval Labs' line is made up of complex type supplements with the likes of the fat burner Pyretic and the top-rated pre-workout Mega Pre Black. The brand doesn't actually have any basic type products, although that is going to change soon with the simply named Creatine.
The upcoming Primeval Labs supplement is a straightforward, unflavored tub of the tried and true creatine monohydrate for strength and performance. The product comes in a rather large 80 serving tub size, with each of those servings packing the usual 5g dose of creatine monohydrate.
The basic Primeval Labs supplement is not available just yet, although the brand has said it will be arriving shortly so be sure to keep an eye on its website as it will be added there very soon.