Rule One introduces R1 Essential Amino 9 with an energy option
Jun 24th, 2019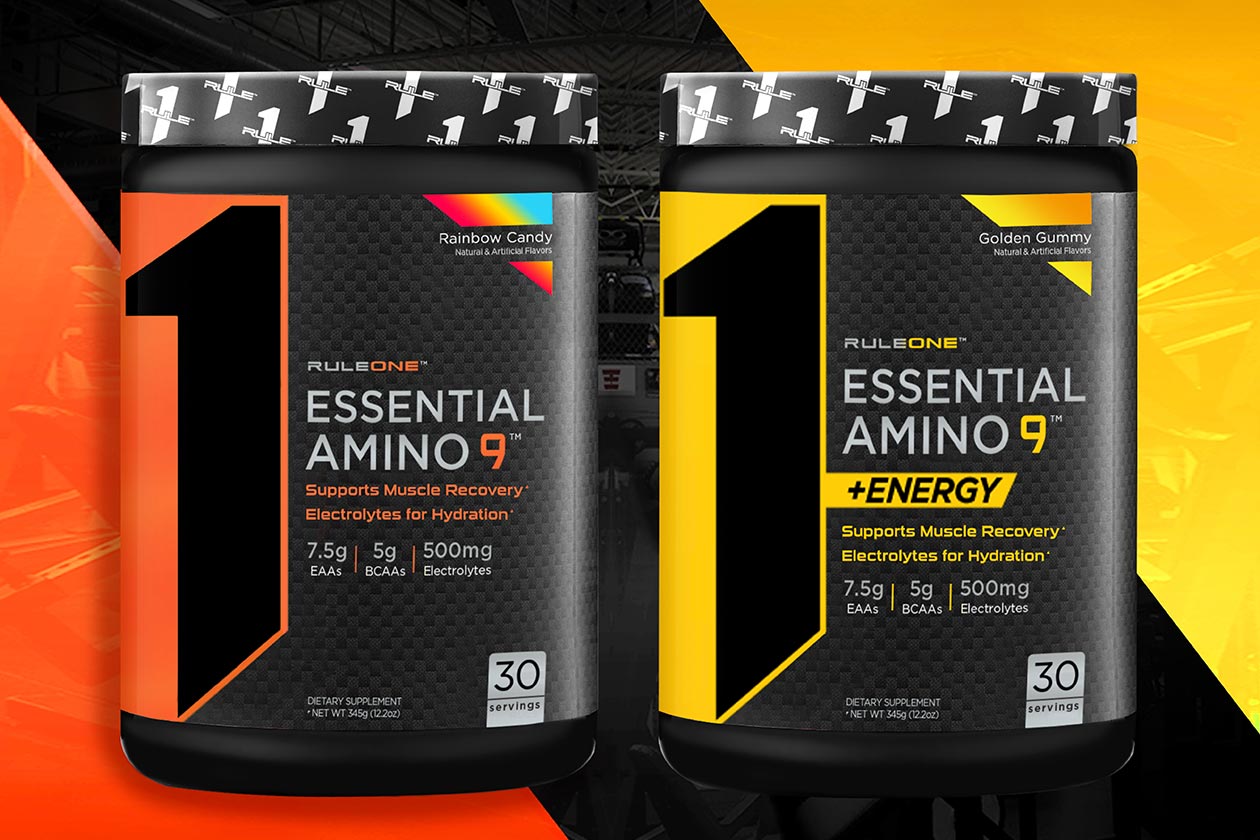 R1 Essential Amino 9 is an all-new amino supplement from Rule One Proteins featuring a complete combination of all nine essential amino acids to support muscle recovery. The product does have a couple of other features to it and comes in two versions with a regular and an energy enhanced option.
Both versions of Rule One's latest supplement release have a combined 7.5g of EAAs, with 5g of that being BCAAs, plus a half gram blend of electrolytes for hydration. It is also worth highlighting that the EAAs in R1 Essential Amino 9 are transparently dosed, so you know exactly how much of each one you get.
As mentioned, there is an energy infused version of R1 Essential Amino 9, which comes with an added 130mg of tea leaf extract to provide125mg of caffeine per serving.
When it comes to flavors, Rule One's regular and energy enriched R1 Essential Amino 9 each have a total of three to choose from. The regular's flavors are Rainbow Candy, Peach Mango, and Blue Razz Lemonade, while the energy edition's are Golden Gummy, Strawberry Margarita, and also Blue Razz Lemonade.
Rule One has immediately made R1 Essential Amino 9 available for purchase through its online store, and it is celebrating the launch with a strong sale. For a limited time, you can use the coupon "NEW30" and save 30% on the EAA product, which discounts it down to $19.60 for a full 30 serving tub.