Redcon1 has put together a patriotic Total War flavor called America
Jun 26th, 2019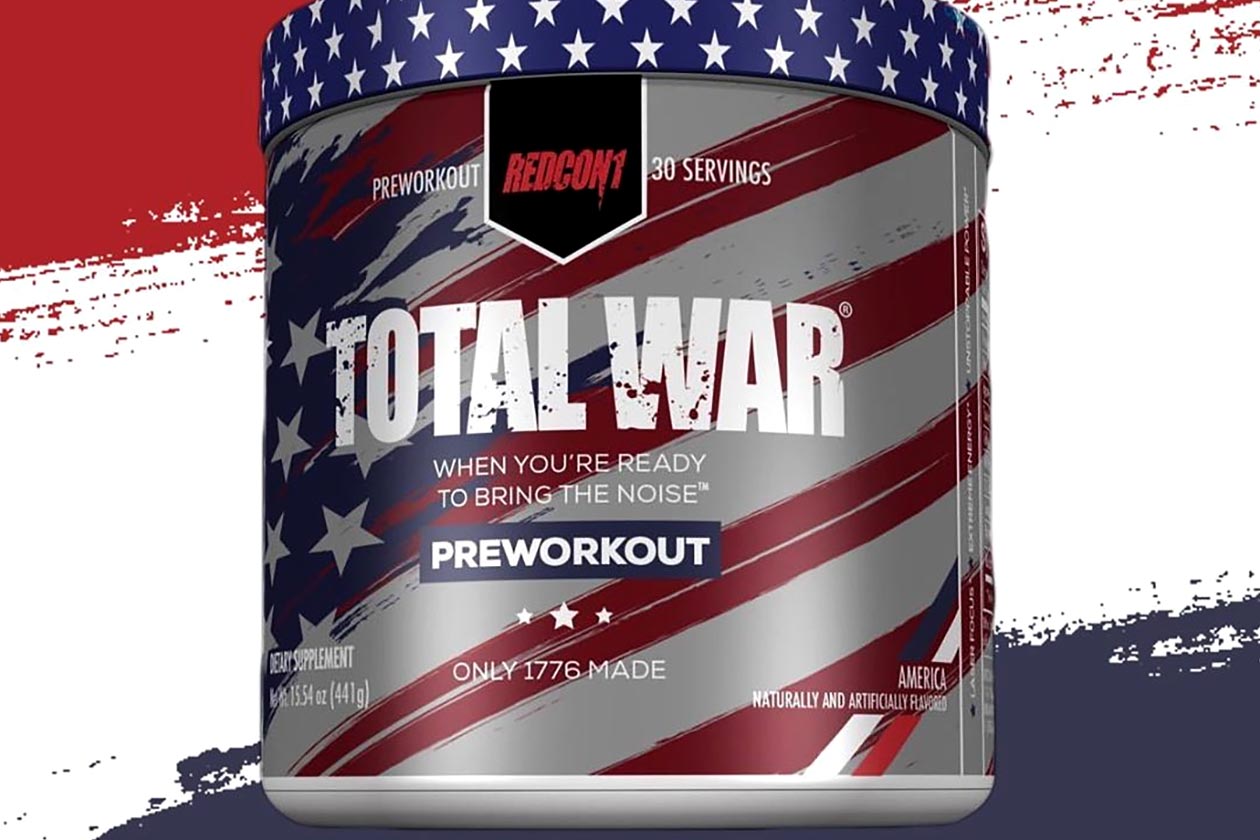 Redcon1 has joined the list of brands that have put together a special edition product around this year's Independence Day. Redcon1's effort is actually a limited time flavor of its reliable and effective pre-workout Total War, which is something we've seen a lot of from the brand over the past couple of years.
The name of the brand's limited edition pre-workout flavor is, of course, America, with no hints or clues as to exactly what that is going to taste like. Redcon1 also mentions right on the tub of the product that it's only produced 1,776 units, which is the year the Declaration of Independence was signed.
We suspect Redcon1 plans on launching its special edition America Total War next week around the 4th Of July. If it's like most of the Stack3d Certified brand's new releases, it'll be available first through redcon1.com and if it costs the same as a regular tub of Total War, fans will b looking at a price of $39.99.