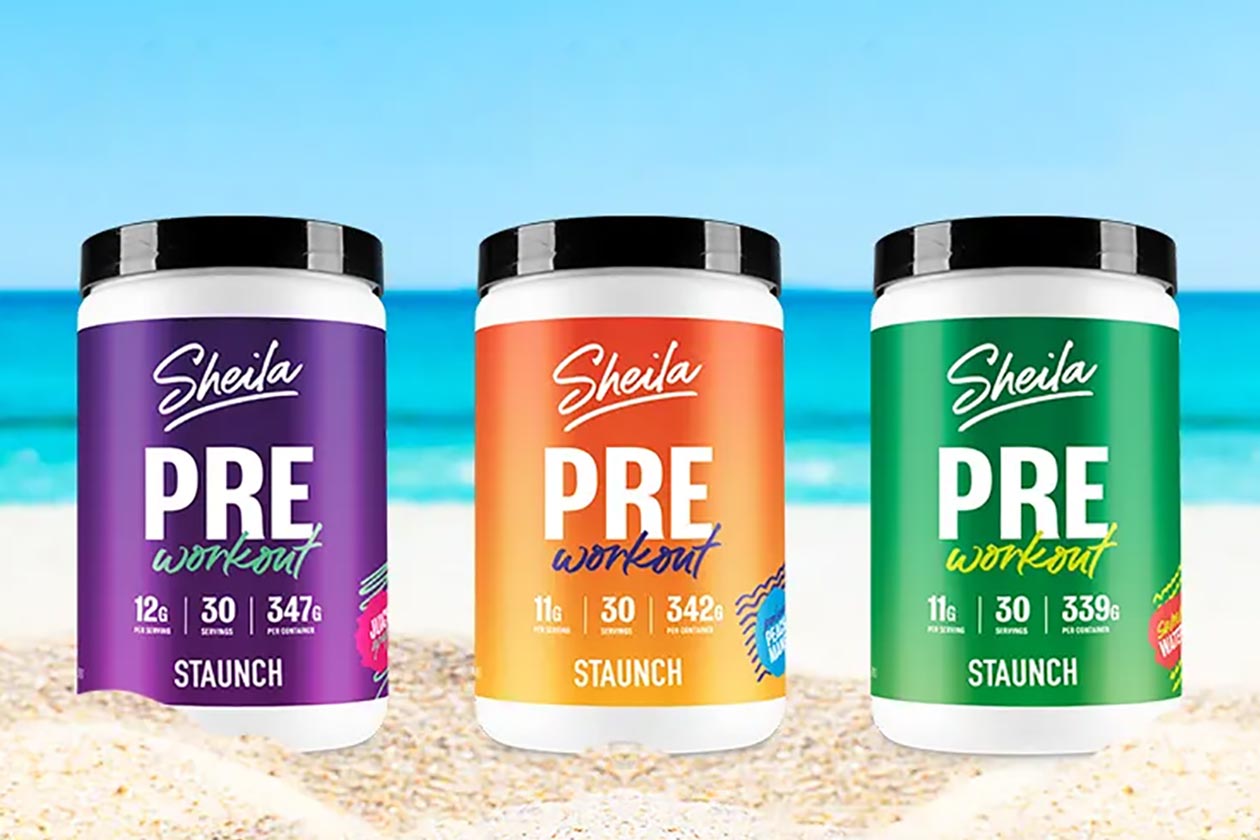 Sheila Pre is an all-new pre-workout supplement from Calum Von Moger's brand Staunch, which is designed and marketed towards its female fans and followers. The product named after the Australian slang word for female, is essentially a lighter version of Von Moger's original stimulant pre-workout Staunch Pre.
Benefits
The new Sheila Pre features pretty much the same combination of active ingredients as Staunch Pre, but with a few differences in dosing and variety. Just like Staunch Pre, Sheila Pre has a formula for an all-around type experience with features for increased energy, mental focus, performance, and strength, as well as better muscle pumps.
Formula
For pumps, Staunch's new Sheila Pre has the same half a gram of agmatine and 750mg of arginine AKG as Staunch Pre, but a lot less citrulline malate at 4g instead of 6g. Norvaline is also in the mix at a slightly higher amount of 100mg per serving, with beta-alanine and betaine thrown in for performance at 1.6g and 1.2g respectively.
The last few ingredients in Sheila Pre are where the pre-workout gets all of its energy and focus benefits. The similarities to the brand's Staunch Pre continue in this department with a bit more caffeine and theanine at 200mg each per serving instead of 180mg, then there is slightly less n-acetyl-l-tyrosine at 300mg, and 40% of the hordenine at 20mg.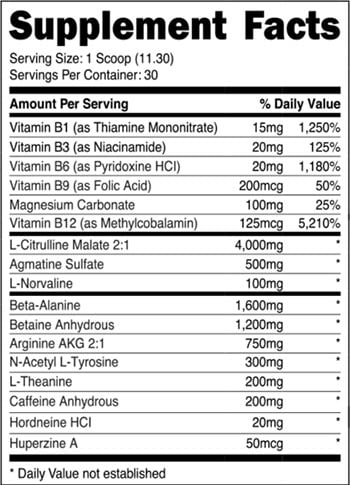 As you can see, all of the ingredients in Staunch Pre are in Sheila Pre, in fact, there is one extra feature in the new pre-workout with huperzine A dosed at 50mcg. The supplement is essentially Staunch Pre with a few increases and decreases in terms dosing, so we imagine it will perform about the same in the gym.
Unique spin-off
Calum Von Moger's all-new Stanch Sheila Pre is a nice change of pace for a women's pre-workout, as a lot of the female spin-offs we've seen just water the original formula down or remove some of the stimulants. This time around things have been evenly shuffled around with a few ingredients going lower as well as some going higher such as the caffeine at 200mg.
Availability
You can grab Sheila Pre now through Staunch Supplements' website for the same price as Staunch Pre at $39 for a full 30 serving tub. As well as having a slightly different formula, the brand's new pre-workout does also have its own unique line of flavors with Juicy Grape, Summer Watermelon, Bikini Punch, Peach Mango, and Blue 'Baz' Berry.