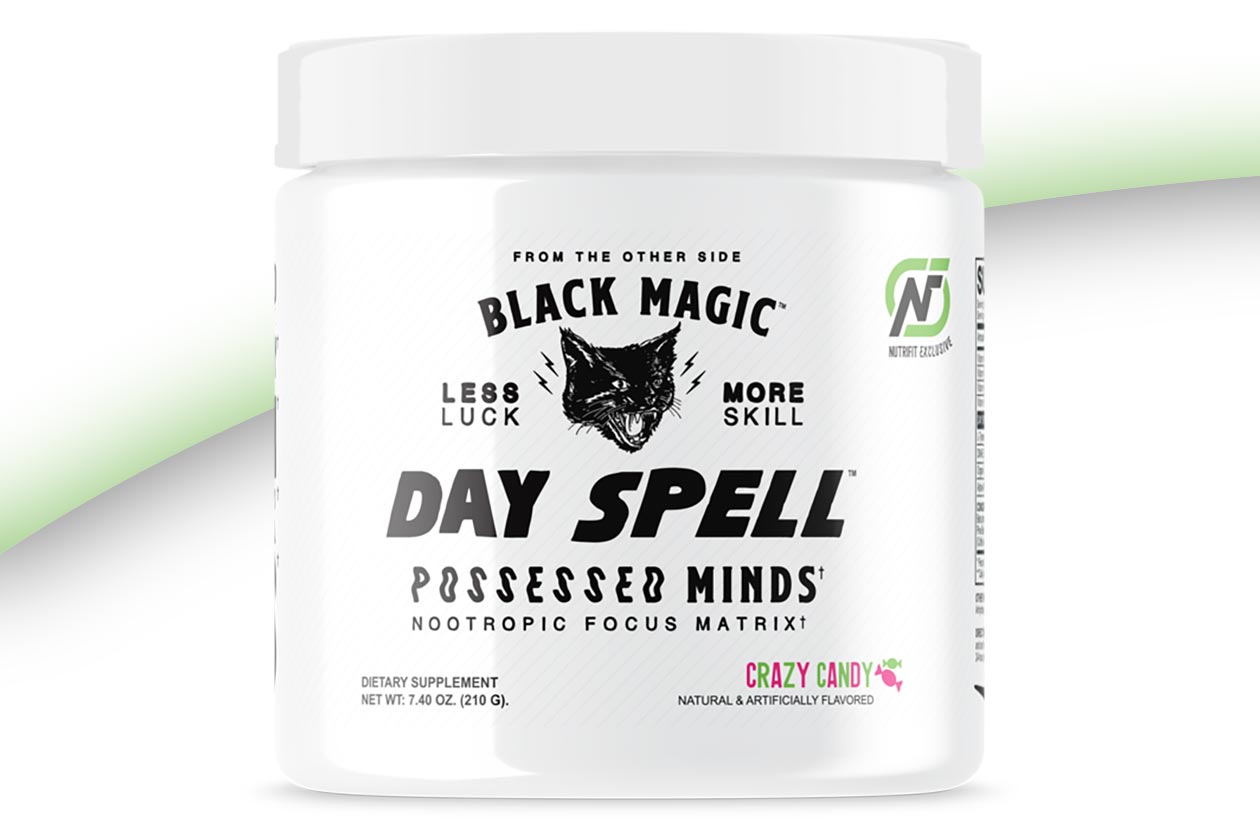 Yesterday we shared details on Black Magic's promising new nootropic supplement Day Spell, which features a loaded combination of ingredients to increase energy and enhance mental focus. Some of the highlights from the formula include PEA, NeuroFactor, tyrosine, and an intense 375mg of caffeine.
While Day Spell is from the up and coming Black Magic, it does not have the same availability as the rest of the brand's well put together products. There is actually only one place you can buy the powerful focus formula, and that is the retailer Nutrifit, who Black Magic teamed up with to create Day Spell.
Nutrifit now has its exclusive Black Magic supplement available for pre-order and due to ship in about two weeks' time. Day Spell is priced around the same as other products from the reputable brand and will cost you $49.99 for a full-size 30 serving tub in the one Crazy Candy flavor option.