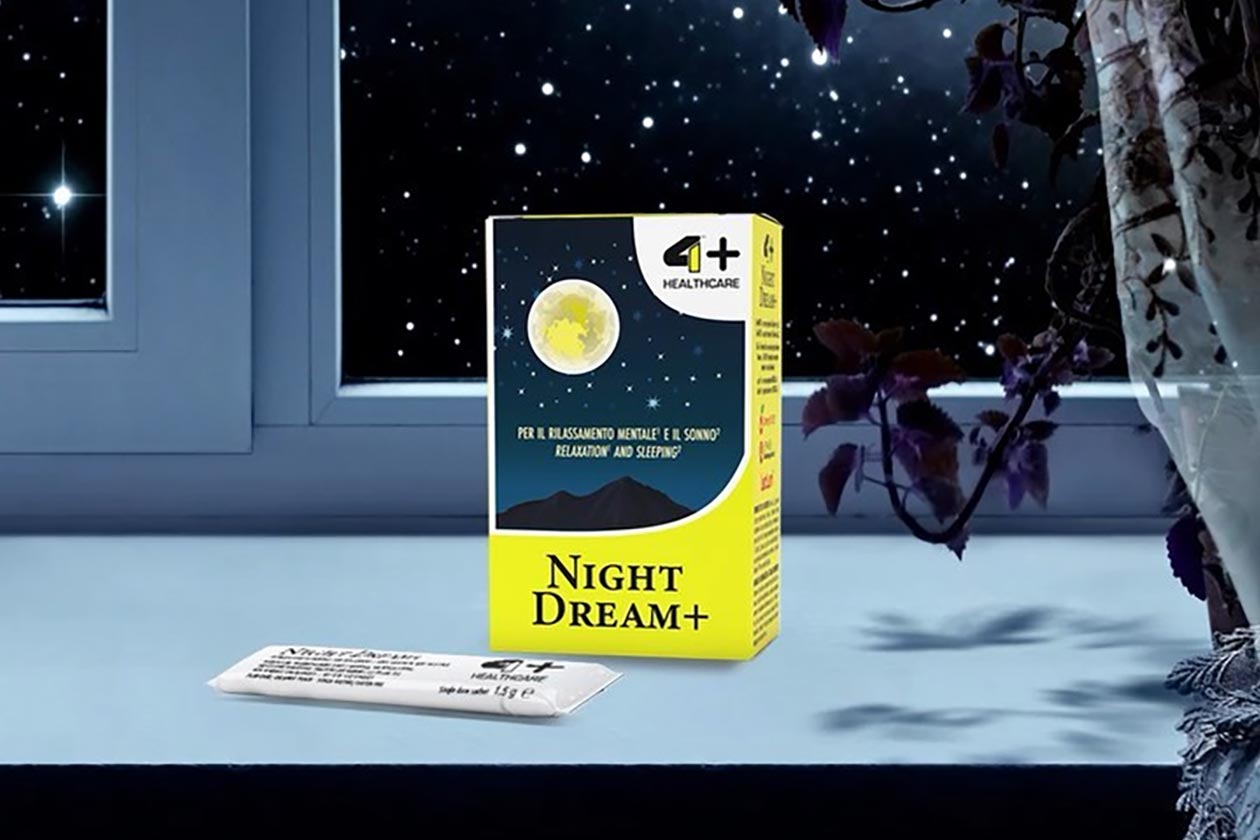 Our favorite Italian company 4+ Nutrition has dropped a new nighttime supplement this month with the flavored formula Night Dream. As mentioned a number of times, 4+ Nutrition has been putting together some well-rounded products as of late with Night Dream keeping that theme going.
4+ Nutrition built Night Dream for a complete nighttime experience with ingredients for relaxation, stress support, and better quality of sleep. It comes with a fairly comprehensive and fully transparent mix of ingredients to get the job done, including GABA, melatonin, tryptophan, and theanine.
Night Dream from 4+ Nutrition also comes with a bunch of premium branded ingredients in CherryPure, Lactium milk protein hydrolysate, and KSM-66 ashwagandha, although at a light dose of 50mg per serving.
You can read more about Night Dream as well as purchase 4+ Nutrition's latest supplement now through its Italian website at €20 (22.38 USD). The product has just the one Orange Peach flavor available and packs 20 servings per box, with each of those servings packaged in sachets.