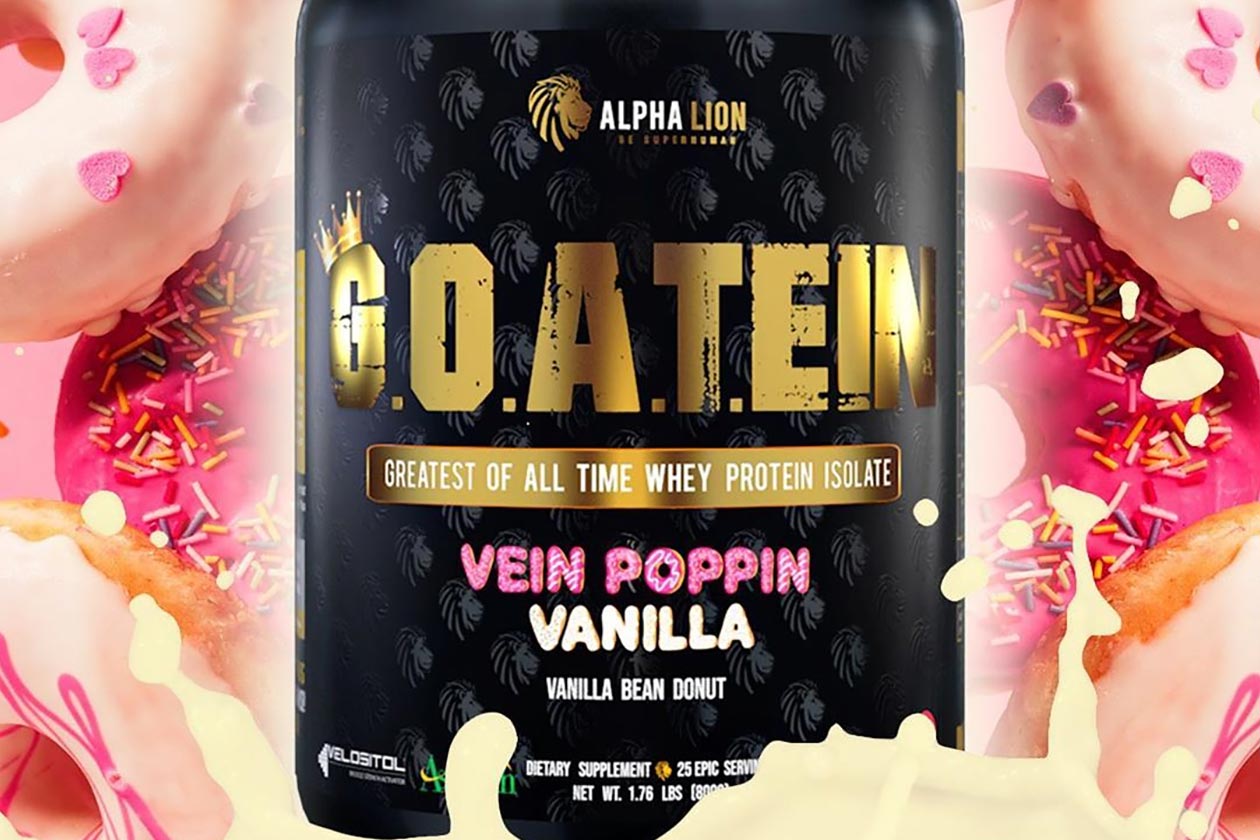 GOATein, or officially written as G.O.A.T.ein, is Alpha Lion's first-ever supplement for the saturated protein powder market. The brand has actually done a great job at making this one stand out by combining a variety of ingredients instead of just throwing in a typical whey protein source.
Alpha Lion's GOATein comes with the usual 25g of protein per serving, which is openly and transparently listed on its label as coming from 28g of high-quality, whey isolate. The other major nutrition numbers making up the product are less than a gram of fat, just a gram of carbohydrates, and a total of 120 calories.
As mentioned, GOATein brings together a combination of ingredients with more than just a common source of protein. The supplement also includes 250mg of the enzyme ingredient AminoGen, and just like Muscle Nation's protein, there is 2g of the protein synthesis enhancer Velositol and 50mg of AstraGin to improve absorption.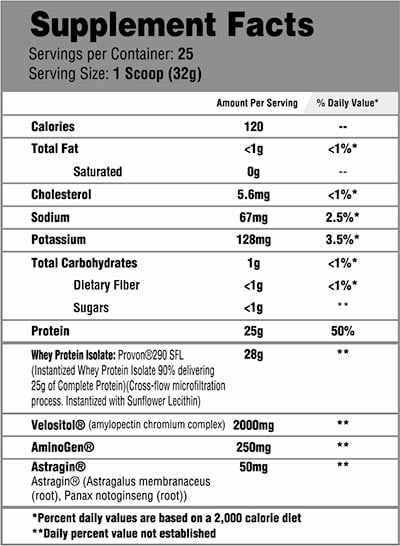 When it comes to flavors for Alpha Lion's GOATein, fans will not be disappointed, as the brand has put together quite an interesting mix of options. The product has three flavors on its menu with Chiseled Chocolate (chocolate fudge), Vein Poppin Vanilla (vanilla bean donut), and Bulging Banana (banana milkshake).
Alpha Lion is currently aiming to have GOATein out and available near the end of this month on Monday the 29th. Like all of the brand's new product releases, its first-ever protein powder will launch through its own online store over at alphalion.com in the one 25 serving tub size and with a regular price of $49.95.