Seth Feroce's Axe and Sledge has introduced an all-new weight loss supplement this week with Fyred, which is somewhat similar to its original fat burner Double Time. The product shares a lot of the same ingredients as Double Time, but is intended to be a more extreme fat burner, still powered by a strong mix of stimulants.
Axe and Sledge Fyred comes packed with a fully transparent combination of ingredients for intense energy, enhanced focus, and mental clarity. The supplement does also promote more traditional weight loss benefits such as metabolism support and hardcore fat burning.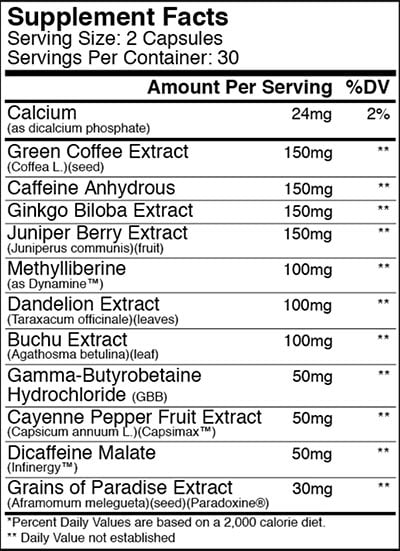 You can see the full set of ingredients in Axe and Sledge Fyred directly above including two forms of caffeine for a combined 200mg per serving, 100mg of Dynamine, and 150mg of juniper berry. The product does have some more fat loss focused ingredients as well with the likes of grains of paradise, GBB, and Capsimax.
Axe and Sledge's newest entry into the competitive world of fat burners, is now in stock and available for purchase from its website. Directly from the brand, Fyred will cost you around the same as some of its other quality supplements such as GDA+ and Hydraulic at $49.99 for a full 30 serving bottle.