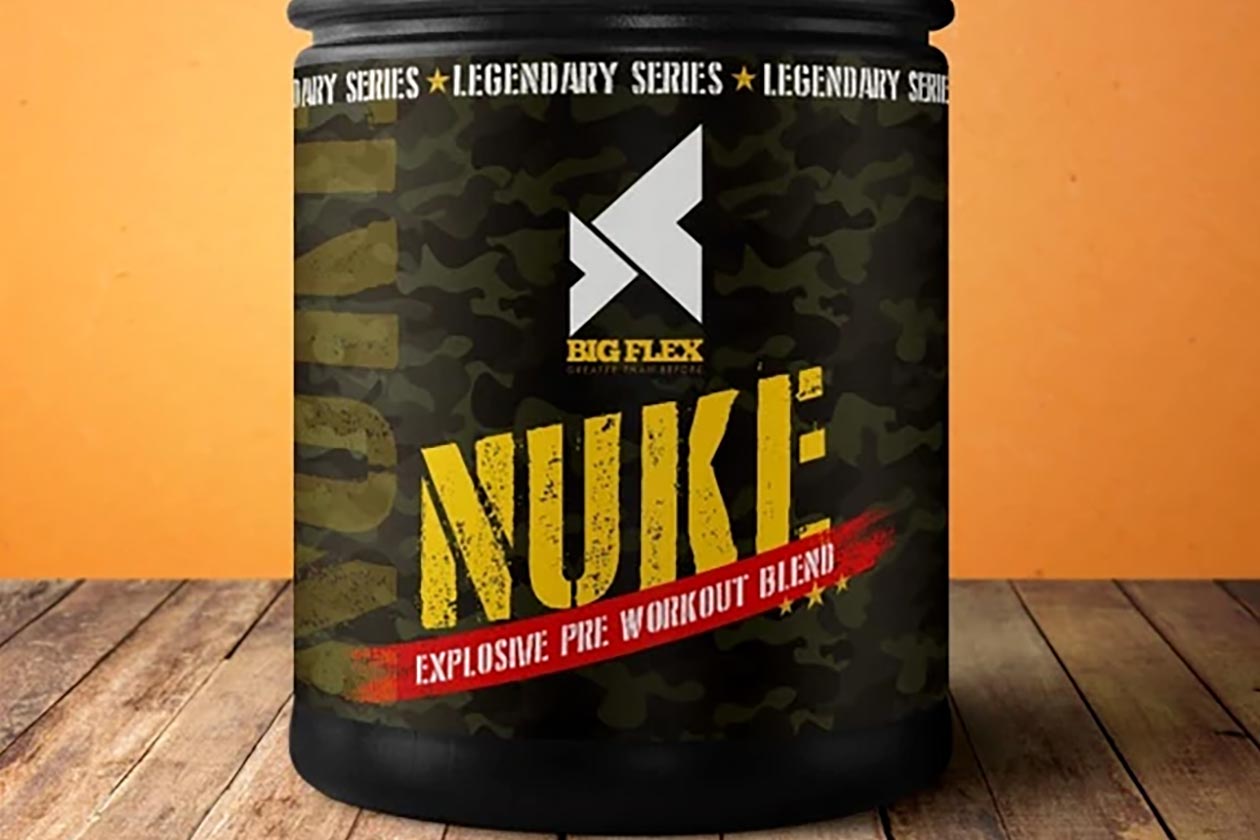 Nuke is the latest supplement from the up and coming Indian brand Big Flex, which is a competitor for the saturated pre-workout market. Nuke features a fairly robust combination of ingredients considering the regulations in place in India. It includes a lot of features pre-workout users will be familiar with for a balanced mix of benefits.
Big Flex has designed its recently released Nuke pre-workout to deliver increased energy, better performance and endurance, and improved muscle pumps. As mentioned, the formula behind the product is filled with familiar and commonly used pre-workout ingredients, most of which are reasonably well dosed.
Big Flex Nuke comes with 1.5g of arginine; a gram of glycerol and 4g of pure citrulline for pumps; and 3.5g of beta-alanine, taurine, and creatine HCl for strength and performance. The lighter features in the supplement include a blend of electrolytes for hydration, 300mg of caffeine, theanine, taurine, tyrosine, and 100mg of matcha green tea.
The new Nuke pre-workout is now in stock and available for purchase from Big Flex's official online store at bigflex.in. The product has three flavors to choose from in Guava Gear, Green Apple Assault, and Green Mango Blast, each of which comes in 16 and 26 serving tubs priced at Rs 1,444.15 (20.93 USD) and Rs 1,954.15 respectively.