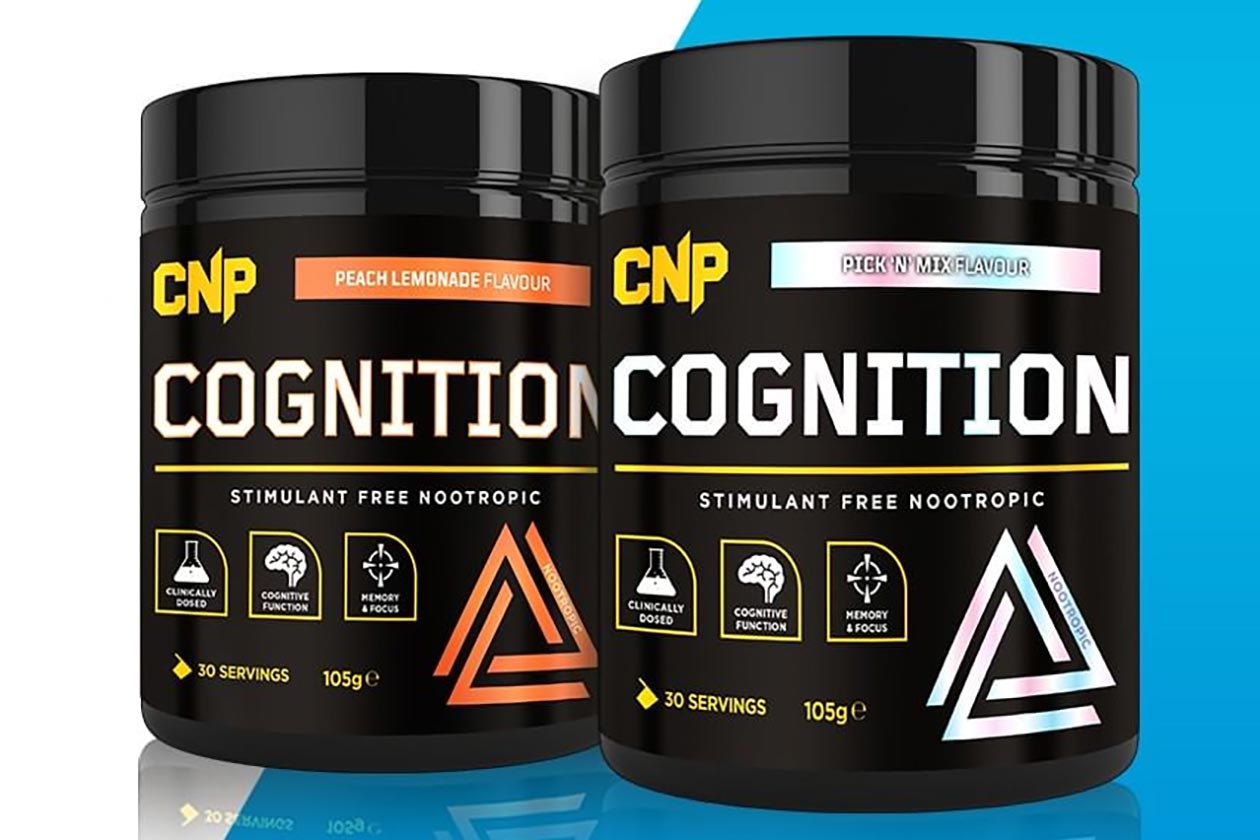 The UK company CNP has introduced the first supplement in its Tri-Series, which consists of three pre-workouts, each with its own point of difference. The stimulant powered Ignition and pump enhancing Expansion are the second and third Tri-Series products coming in September, with this week bringing the first supplement named Cognition.
CNP Cognition is a pre-workout product primarily designed to provide improved mental focus. The supplement doesn't contain any stimulants so that it can be stacked with pre-workouts consisting of stimulants like CNP's upcoming Ignition. Cognition also aims to help with fatigue, memory, wellbeing, brain function, and hydration.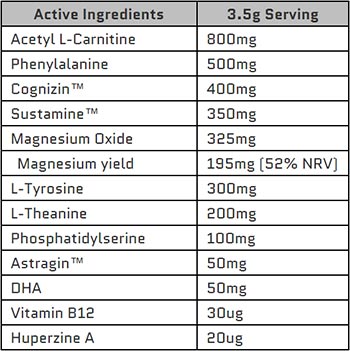 The complete combination of ingredients in CNP Cognition can be seen the fully transparent facts panel above. Some of its heavier features are 800mg of acetyl-l-carnitine, 400mg of Cognizin citicoline, and 500mg of phenylalanine. There are a handful of other ingredients in the mix, including AstraGin to enhance the absorption of everything.
While CNP's other Tri-Series products Ignition and Expansion are not available in the UK until September, the focus enhancing Cognition is arriving mid-August. You can actually now pre-order the supplement through the brand's website at £26.99 (32.84 USD) in two creative flavors with Peach Lemonade and Pick 'N' Mix.