Cookies and Cream flavor previewed for BSN's delicious Protein Crisp
Jul 4th, 2019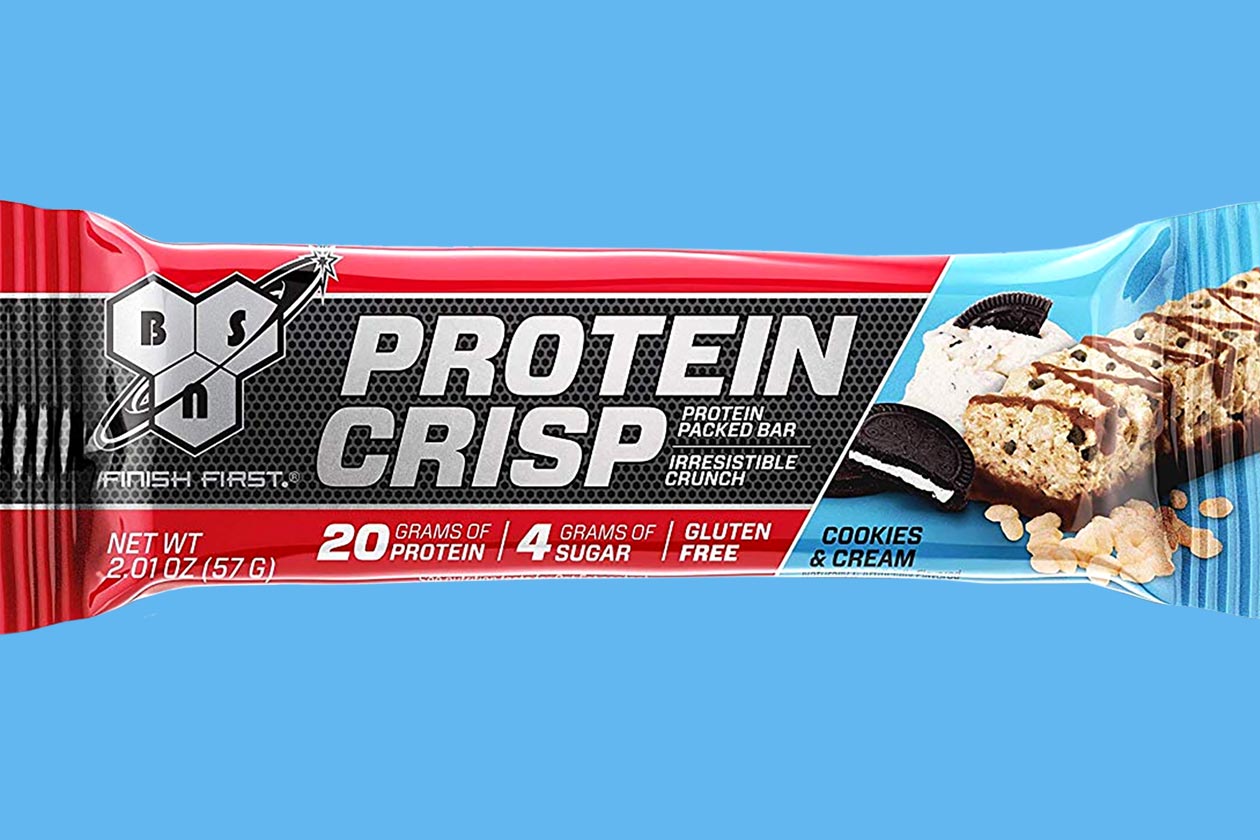 One of the best-tasting Rice Krispies style protein bars available with BSN Protein Crisp, has been previewed in yet another flavor. You can currently find the product in a wide range of tastes including two that have been put together in collaboration with Cold Stone Creamery in Birthday Cake Remix and Mint Mint Chocolate Chocolate Chip.
The newest BSN Protein Crisp flavor that has surfaced in a full preview image is a fairly common protein powder flavor with Cookies and Cream. Like the delicious protein snack's many other options, the new Cookies and Cream Protein Crisp provides 20g of protein per bar with 4g or less of sugar and a calorie count between 230 and 240.
Over the years we've tried BSN's Protein Crisp protein bar in a variety of flavors and have not been disappointed with any of them. Based on that consistency, we have to imagine the Cookies and Cream Protein Crisp will be another top tasting flavor whenever it hit stores and stockists.