ProSupps announces its unique Dr Jekyll Pump Liquid Shot
Jul 19th, 2019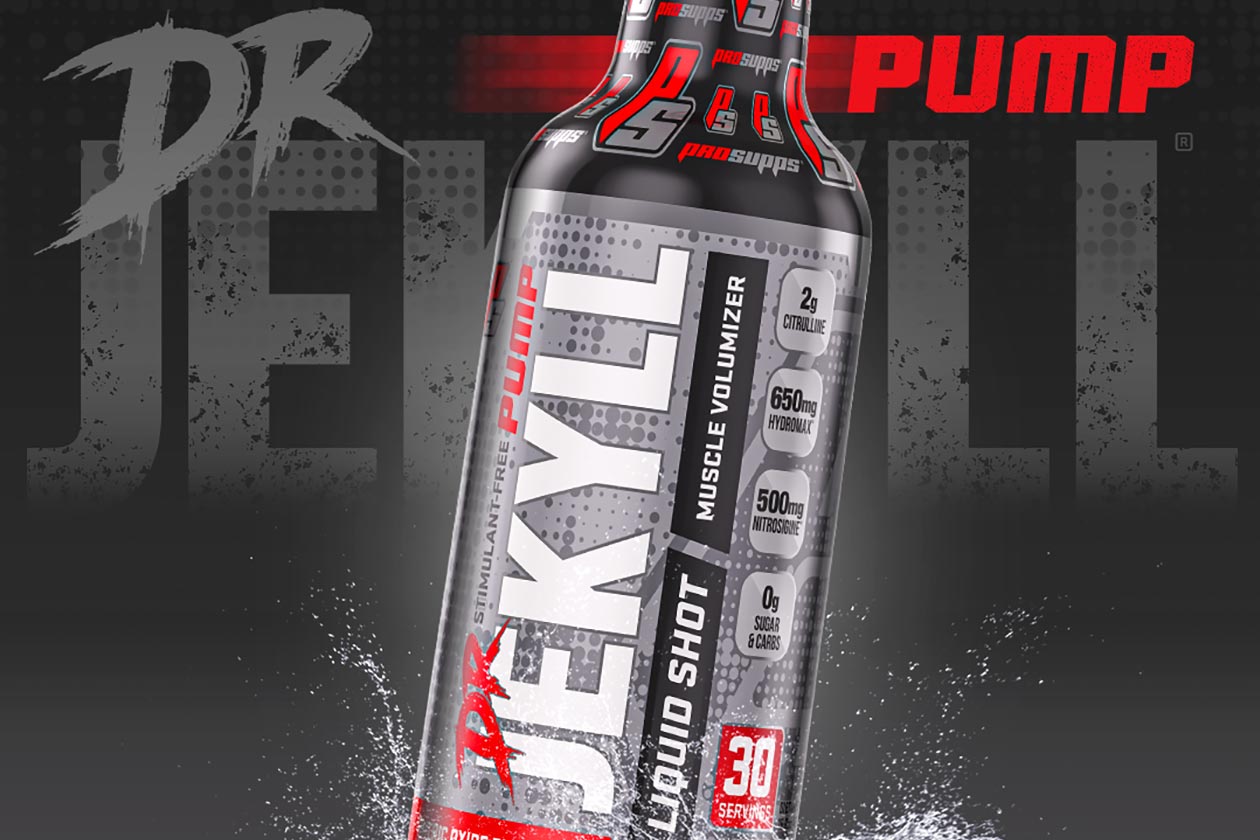 Dr Jekyll Pump Liquid Shot is a new pump pre-workout supplement from ProSupps, although it doesn't come in the usual pill or flavored powder form. As per the name of the product, the Dr Jekyll Liquid Shot is a drinkable formula that doesn't require any mixing or shaking; you just pour it out and it's ready to go.
ProSupps has designed the Dr Jekyll Pump Liquid Shot to primarily enhance muscle pumps while you workout. Like a lot of other competitors in the increasingly popular pump category, the supplement doesn't contain stimulants of any kind. What it does have is five main ingredients, all there to improve pumps.
Per serving, the Dr Jekyll Pump Liquid Shot comes with 2g each of citrulline malate and glycerol, another 650mg of HydroMax branded glycerol, and half a gram each of Nitrosigine and taurine. ProSupps does say users can take as many as two servings before a workout, so you can double those numbers above if you use its maximum amount.
ProSupps fans can look forward to seeing the creative Dr Jekyll Pump Liquid Shot in stores and on shelves somewhere in early September. While that is roughly when the brand's retail partners will have the pump pre-workout available, there is going to be a chance to purchase it before then.
Next week, ProSupps will be making a limited amount of its Dr Jekyll Pump Liquid Shot available through the online giant Amazon. The product has been put together in two zero calorie flavors with Cherry Popsicle and Orange Sherbet. A full bottle has a total of 30 servings, or 15 if you decide to use its maximum serving size.