Jul 4th, 2019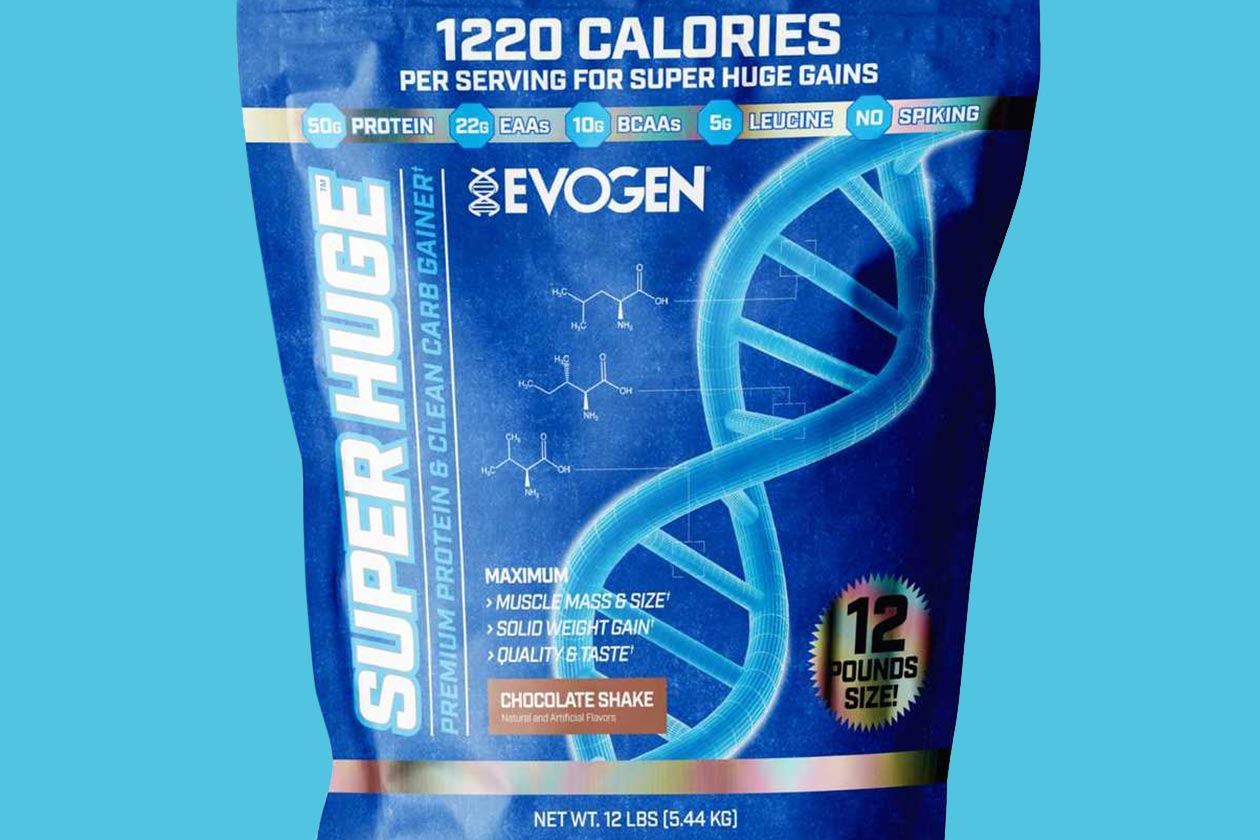 Hany Rambod's brand Evogen has introduced an entirely new supplement for its international lineup of products called Super Huge. The release is, in fact, the brand's first-ever competitor for the category of mass protein powders, and it does indeed measure up to the competition coming in a giant 12lb bag size with 1,200 calories per serving.
The nutrition profile on Evogen's Super Huge starts with a high 50g of protein, followed by 12g of fat, a massive 226g of carbohydrates with 12g of that sugar, and as mentioned, a total of around 1,200 calories.
On the ingredient side of Evogen's first-ever mass gainer, the brand has managed to keep the protein and carbohydrate sources pretty straightforward. Super Huge comes with a blend of whey, casein, and milk protein to give it that 50g per serving, while the carbohydrates come from a blend of maltodextrin, Carb10, and oat flour.
Evogen has put together two traditional tastes for its appropriately named Super Huge gainer with Vanilla and Chocolate Shake. Like most gainers on the market, Evogen's competitor for the category comes in a massive bag size weighing 12lb, which comes with enough to provide you 21 servings, each weighing a strong 312g.