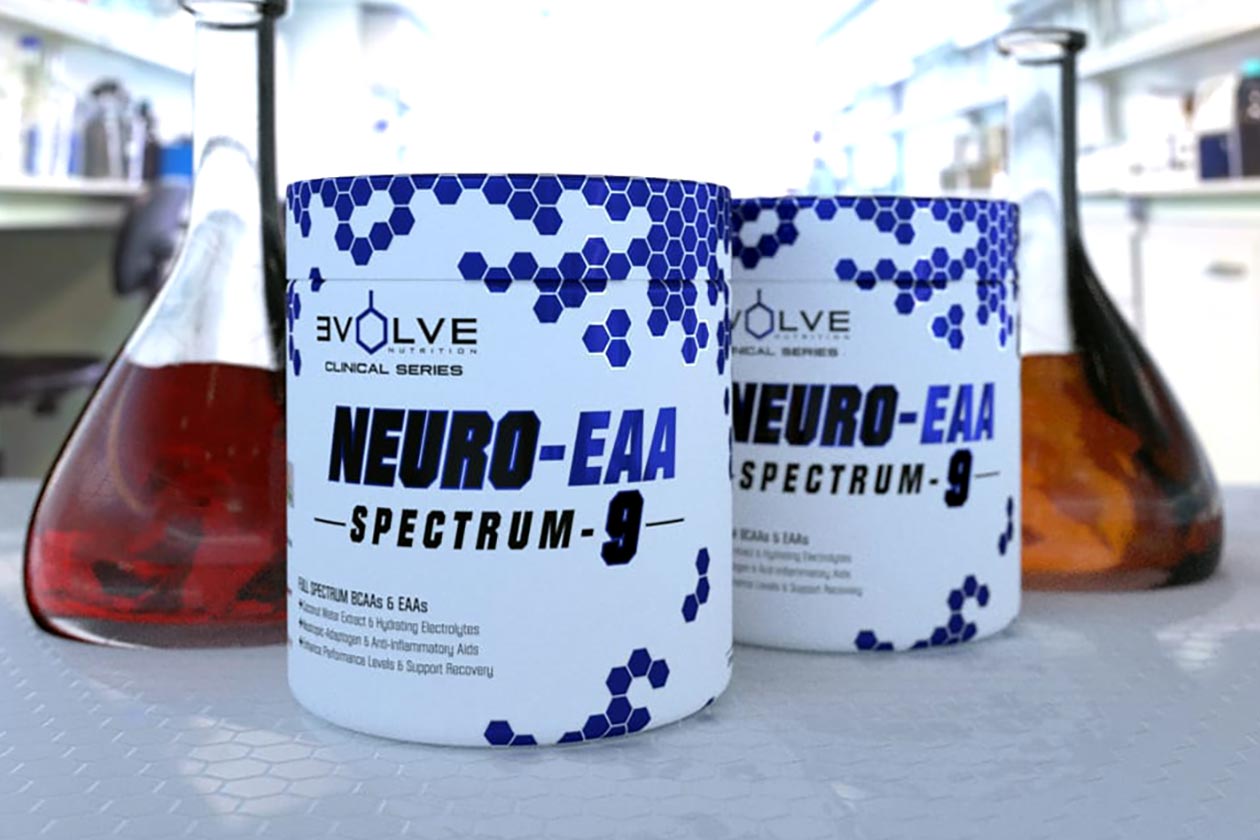 The South African brand Evolve Nutrition made quite a bit of noise recently with the introduction of its well put together Clinical Series pre-workouts Neuro-Pump and Neuro-Drive. While those supplements were only unveiled earlier this month, the brand has announced another product for the Clinical Series, and it is equally as impressive.
Neuro-EAA is the third supplement for Evolve Nutrition's promising Clinical Series that combines the power of an amino formula with focus and hydration. As the product's name suggests, Neuro-EAA does follow the modern trend and features all nine essential amino acids, and at a relatively solid overall dose.
On the amino side, Evolve Nutrition's Neuro-EAA has the nine EAAs at a combined dose of just over 8g per serving, with 6g of that being BCAAs. Alongside the full set of EAAs, the brand has included ingredients to improve hydration, plus the nootropic rich adaptogen NooGandha ashwagandha and NordicCherry for anti-inflammatory benefits.
Evolve Nutrition has also thrown BioPerine black pepper into Neuro-EAA at a dose of 10mg per serving to boost absorption of everything. As you can see, the formula is quite interesting mostly thanks to its completeness of aminos and hydration, and of course its unique nootropic and anti-inflammatory features.
Evolve Nutrition plans on launching its third Clinical Series supplement within the next couple of weeks in powder form and with 20 full-size servings per tub.